Fallout 3 Mod Combines Nukes, Warhammer, Endless Nerdgasms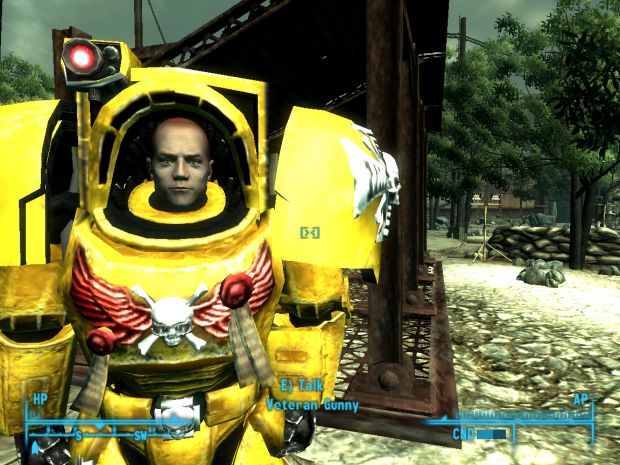 Via GamesRadar comes news of a profoundly kick-ass sounding full conversion for Fallout 3. Dubbed Exterminatus, once complete it will take the already-perfect post-atomic RPG shooter and replace all in-game factions with – are you sitting down? – Warhammer 40,000 universe characters.

Sure, escaping Vault 1010 was a fun tutorial level, but what if instead of a petty bureaucrat with creepy fascist tendencies, the overseer was a terrifying space-orc bureaucrat with creepy fascist tendencies? The raiders, mutants and giant insects who populate the Capital Wasteland are fun to kill, but Eldar are just so much more bad ass. We also imagine replacing the Brotherhood of Steel with the Imperium of Man will make the final levels just a tad bit more interesting, if by interesting you mean "paralyzed by nostalgic joy overload". Those of you complaining that video game RPGs lack the charm and intimacy of table top gaming, please form a single file line on the left. Tissues will be provided.
It's just now being alpha tested, so it'll be a while before we'll see if the final product can live up to the shocking awesomeness of the basic idea. The screen caps alone are enough to make us think that all signs point to "yes". Those of you interested in contributing to what will likely be the nerd singularity can download version 1.2c here.