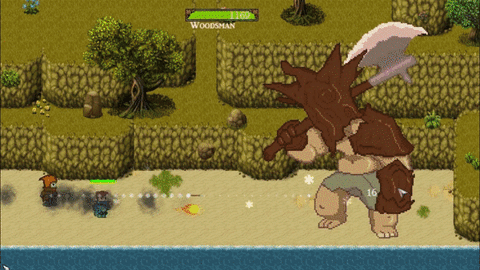 Introduction

Dungeons of the Fallen is a diablolike action rpg/dungeon crawler with focus on coop and epic plot.
This game started as a little project made to play with my friends who live abroad now. Until now I have already spent around 1200 hours making it and I am planning commercial release early 2018.

Features

*Around 50+ unique spells and abilities
*No class system, you can be a healing wizard warrior archer depending on what abilities you hoose.
*4 player LAN coop- game will put a lot of focus on cooperation (healing, tanking, buffing) but can be played solo too
*Crafting system- make weapons and armor from gathered resources
*Lots of randomly generated loot with 4 tiers of rarity (common, magic, elder and legendary)
*Immersive story- The Fallen has awaken. The clash between gods and mortals will decide the fate of humanity.
Over a year ago when I started the development of DotF I had no idea that I was going to try getting greenlit. However with time the game started looking pretty good and the gameplay was really fun. I develop this game after my regular work and in weekends. Doing everything by myself including marketing is extremely difficult. Every vote is very important me. I would really appreciate your help!