Happy 4th Of July!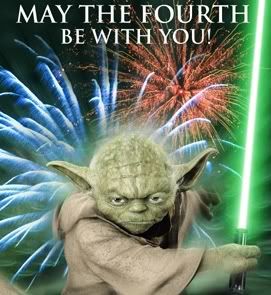 In the US of A, today is the 4th of July, which might mean a day off from work, BBQs, and 50% off love seats at the local furniture depot, but it's really a day to celebrate America's independence from the Kingdom of Great Britain on July 4th, 1776.
I personally am going to spend a good majority of my day catching up on a couple of anime episodes I've been slacking from watching, playing some DBZ on the 360, and probably going out to watch Hancock later tonight.  So I ask you, what do you have planned on your 4th of July?
On behalf of FileFront & Gaming Today, I'd like to wish all of you in the USA a happy & safe 4th of July!