#1
16 years ago
Hi ok we need a historain someone who can tell us the true facts about Omaha beach. Like getting us pics. REply if u have some historicle facts about Omaha Beach.
---
1st November 2002
0 Uploads
#2
16 years ago
you should read the book "d-day" by stephen e. ambrose. my nephew left my copy in a rental car. bastard.
---
#3
16 years ago
Nooo books sorry i hate reading english shit. Im german and im learning english.
---
#5
16 years ago
why thank you for that efert to get some pics. Now omaha will be way more relishtic now i know were ever barb mine and mg was on the beach. Keeps them coming.
---
#6
16 years ago
Omaha Beach secured
A Coast Guard-manned LCVP from the U.S.S. Samuel Chase disembarks troops of the First Division on the morning of 6 June 1944 at Omaha Beach.
British LCT's line the Normandy shore, each with a barrage balloon designed to discourage enemy air attack.
The aftermath: debris litters the beaches of Normandy.
---
#7
16 years ago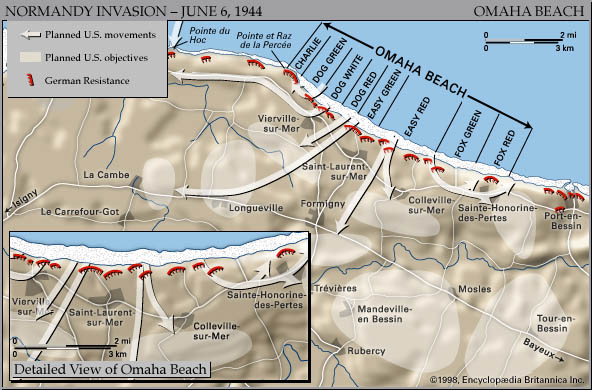 ---
#8
16 years ago
NOw we r talking. Dude thanks so much.
---