28th March 2004
0 Uploads
#1
13 years ago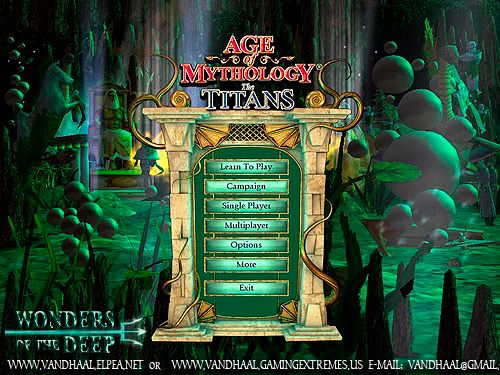 Wonders of the Deep custom AoM TT menu background Created by:The_Vandhaal RELEASE DATE: 28-7-2007 TYPE: Age of Mythology the Titans custom main menu background ~~~~~~~~~~~~~~~~~~~~~~~~~~~~~~~~~~~~~~~ Welcome mortal
....welcome in the realm of the god Poseidon. You show courage by travelling the vast Atlantic Ocean all alone. And this courage gives you the favor of Poseidon. He will tell you the secrets on how to explore his realm ..... an honor which only a vew mortals before you have been granted. This custom menu background invites you into the realm of Poseidon, You see a casual day in this mysterious under water world....or maybe not so casual......the deep oceans are a bit disturbed...Poseidon....sinks some ships here and there.....or perhaps a naval battle is going on at the surface ..who knows ?
~~~~~~~~~~~~~~~~~~~~~~~~~~~~~~~~~~~~~~~
I made this custom AoM TT background menu already a long time ago, the Guys from the Vandhaal private forum could already download it for months....basicly due to my lack of time I forgot a little about it The plan was to make more custom menu backgrounds from the Vandhaal AoM TT world and turn them into rotating backgrounds for AoM TT. I had started on already others like for example a wonders of the skies and a Corruptor background.......but obviously they are not finished But since it is a bit a waste to have this custom menu rot away in some folder on my system I decided to share it with all you guys & girls Many thanx for all my forummers who helped testing it....especially many thanx to Paperfriend who came up with a lot of good solutions Will I ever make the full Vandhaal world background series ? hmmm not sure it depends on my time, my mood and also a lot on the reactions on this Wonders of the Deep menu background.....ofcourse the amount of downloads also will influence my mind..........It would be just a waste of my time if nobody is interested. but enough talks...just enjoy
READ the included read me ( all in- and uninstall info is in there)
The light files are needed to experience the full mood of this menu....If you don't want to install them...then its pretty much a waste of time to check this menu
light files and this menu file will cause NO online errors
questions ? post them in my special question thread here:
The Vandhaal forum. :: View topic - Questions, hints and tips, got or need them ? well post here Nottuds new main menu Here are instructions provided by Nottud to use this menu with his new menu modification:
If you want to view it and you have my special main menu layout mod, you can name it to one of the filenames in the dropdown menu and use that. Or if you are really stuck and you have my mod you can also load it on the main menu by loading the scenario in the editor and clicking "file" and select "test on main menu". That will test the game but on the main menu.
~~~~~~~~~~~~~~~~~~~~~~~~~~~~~~~~~~~~~~~
WONDERS OF THE DEEP
Interactive eyecandy map
This menu is inspired by the Wonders of the Deep interactive eyecandy map which won the 2006 AomH Pretty town contest more info: Download it here: Age of Mythology Heaven :: PT2006 - The Vandhaal: Wonders of the Deep Find the showcase in the vandhaal forum here: The Vandhaal forum. :: View topic - Interactive map/ scenario : Wonders of the Deep Find the timed out showcase on AomH here: Interactive Pretty Town 2006 map/scenario: Wonders of the Deep - Age of Mythology Heaven Forum Find the Wonders of the Deep gallery album here: Wonders of the Deep Interactive map
~~~~~~~~~~~~~~~~~~~~~~~~~~~~~~~~~~~~~~~ More info & Contact
Visit one of the below locations for more info or to leave a reaction email [EMAIL="vandhaal@gmail.com"]vandhaal@gmail.com[/EMAIL] web New website: The Vandhaal website. Age Of Mythology and Starwars Galactic Battleground scenario and Machinima movie design Old website: The Vandhaal webiste. Age Of Mythology and Starwars Galactic Battleground scenario design New website mirror: New website mirror Websites splash navigation Forum: The vandhaal forum
~~~~~~~~~~~~~~~~~~~~~~~~~~~~~~~~~~~~~~~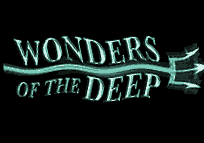 ---
WindowsVistaGeek19
Cum catapultae proscriptae, erunt tum soli proscript catapultas habebunt.
50 XP
10th November 2006
0 Uploads
#2
13 years ago
That looks awsome, but I have to say that I don't really play AOM: TT that much. Anyway, nice work. I might check out one of those links.
---