#1
12 years ago
In installing AOM, a few files "Failed" to install. Re-installing cleared up some, but not all of them. Several reinstalls had no further effect, and there are still 3 files which didnt work. I rebooted my computer, and went in explore on the discs to get those files, but when I attempted to copy them, it gave me a redundancy error. From Disc 1 models\models.bar Disc 2 \textures\cursors\COEBFF_1.BTI \textures\textures.bar \textures\cursors\COMMAN_4.TGA \textures\cursors\CU55D4_1.TGA \textures\cursors\CUC259_1.BTI \textures\cursors\CURSOR_2.TGA \textures\cursors\CURSOR_3.BTI \textures\cursors\CURSOR_3.TGA \textures\cursors\command gather berries mono icon.cur And as such, actually PLAYING my game has proven to be a bit of an issue. Is there anything I can do? I really wanted to play this tonight.
---
#2
12 years ago
I have a feeling that is pirated game
---
#3
12 years ago
I have a feeling that you're wrong.
---
24th January 2006
0 Uploads
#4
12 years ago
I must agree with him. CD's usally don't fail to install. But in a rare case i might be wrong.
I think the only thing you can do is contact the sore where you bought it or contact online support.
---
#5
12 years ago
Then this is one of those rare cases, and you're wrong.
---
#6
12 years ago
Apologies for the double post, but there seems to be a lack of "edit" capability.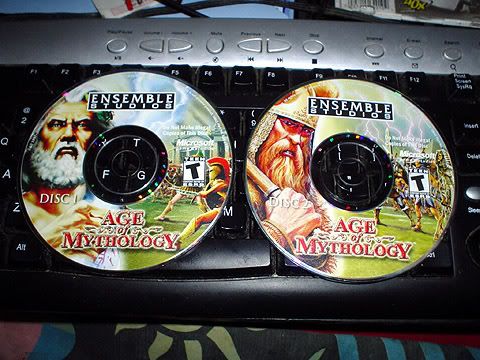 Not pirated.
---
SCG
I want to be like the Admins
50 XP
#7
12 years ago
Ok. So we've established the fact that it is not a pirate. Nixsesius is right you need to take the game back to the store you got it from and ask for replacement discs.
---
#8
12 years ago
alright, will do. Thank you.
---
#9
12 years ago
You're disks are probably dirty. This happened to me when i was installing DOW. I tried everything, then i just gave the discs a quick wash...and BOOM!
---
24th January 2006
0 Uploads
#10
12 years ago
Yeah, but i don't think thats because it's dirty?
---