#1
13 years ago
My favorite is the Support class. I usually just hold down the fire button when I see someone, so I like the large clips. I'm mainly a console gamer, so my mouse and keyboard skills aren't too great, and the Support class guns fit my style. The class has the Ganz HMG, which is one of the best guns in the game, considering it can mow down a squad in a matter of seconds, and that it can shoot through thin objects, such as barricades or a thin wall. It's really deadly, even to mechs when I'm shooting it from below. The gun is also pretty accurate, and the accuracy improves while firing, so picking off soldiers from a hidden position is fairly easy considering that I don't have a sniper rifle. I'm the guy who knows what to do, but I can't really get the job done on my own, so the Support class fits me. I am usually the dude in the perfect position to throw an EMP grenade to disable the mech for my team to destroy.
---
#2
13 years ago
Recon! In almost every FPS i snipe so I'm pretty much pro snipa'
---
#3
13 years ago
At first I played as assualt, I loved being medic in BF2, but more recently I've played more in recon role, especially on titan maps.
With the upgrade from rifle to machine gun, combined with mines and det packs, the close quarters abilities that a recon has are immense.
And for bigger maps the stealth ability is handy.
Obvious downside is inability to either heal or resupply themselves.
---
#6
13 years ago
Just because of my playstyle, I have adopted the role of the "Suicide Medic", ie, I will run straght through the middle of enemy solderies to heal some bloke who won't even look twice at me when I get killed after reviving him. Still, as I really just suck with any gun that isn't a sniper, and I don't have the good sniper unlocks, assault is my favorite class.
---
#8
12 years ago
I normally play as support, because I always seem to join a server where nobody seems to understand that the support class can give ammo, but my favorite class would have to be recon. I just love the feeling of watching everyone from an elevated level and sniping an enemy that was about to kill one of my partners...on the other hand, it kinda sucks when you miss :)
---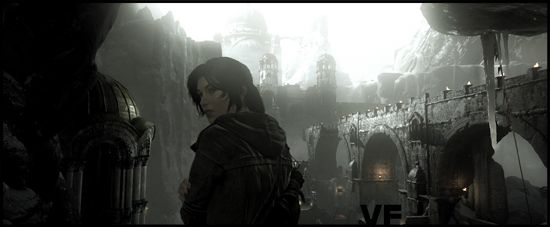 #9
11 years ago
Recon. The Lambert Carbine is possibly the best weapon. It has high damage, high ROF, and packs a helluva punch in such a small package. The only thing I dislike about it is how long it takes to empty a mag. The mag size isn't the highest, and with such a high ROF, the mag runs out fairly quickly. But, the reload is fast, so it kind of compensates.
Also, I like assault because of the Ganz HMG.
---