Okota
I don't spend enough time here
50 XP
4th October 2003
0 Uploads
#2
14 years ago
and the question is: what 4?
---
2nd August 2003
0 Uploads
#3
14 years ago
Thanks for the insightful & thought provoking reply okota.
Now go away.
---
25th September 2003
0 Uploads
#5
14 years ago
So.. what is it? A dive bomber?
---
6th October 2003
0 Uploads
#6
14 years ago
Doesn't seem to have been a very successful design:
The LN401/411 saw service in the opening days of the Second World War, where its shortcomings quickly became apparent. In one attack against a crossroads, 20 planes attacked, with a result of 10 being shot down and limited damage on the crossroads. The LN401/411s were then relegated to flying reconnaissance missions over the Italian coast until the capitulation of France, after which the remaining 15 planes flew to North Africa. Production was terminated when the Germans occupied the factory, and the LN401/411 faded into obscurity.
Couldn't find much info on it though. The quote is from http://216.239.51.104/search?q=cache:TzfKwEh1xS4J:www.internetmodeler.com/2002/july/first-looks/azur_ln411.htm+%22Nieuport+LN+411%22&hl=en&ie=UTF-8
---
#7
14 years ago
The attack against the crossroads was made without fighter escort against enemy fighters and a/a fire. The French dive bombers were decimated.
It was designed as a sub hunting dive bomber for the French Navy but was considered unsuitable for Carrier operations and was relegated to land bases.
Aircraft : Loire Nieuport LN.401 Year : 1939 Engine : 1 x Hispano Suiza HS12Xcrs , 690 hrs.pwr. Wingspan : 13.97 m Length : 9.70 m Weight : 2830 kg Max. speed : 380 km/h Ceiling : 9500 m Range : 1190 km Crew : 1 Payload : 225kg bombs Armament : 1x20mm + 2x7.5mm guns
Not many bomber aircraft in WW2 faired well attacking in the face of enemy fighters without a fighter escort.
---
29th August 2003
0 Uploads
#8
14 years ago
Everything that France had in 39-41 is good for FH...Maybe it was little bit crappy bomber...but there will always be someone good enough to kick some major arses in it.;)
---
#9
14 years ago
All countries need bombers why not this one?
---
20th December 2003
0 Uploads
#10
14 years ago
It's kind of a cool-looking plane, and the French could use a dive-bomber type plane. It has that bent-wing design, kind of like the Stuka. On the topic of French aircraft, they should also make the MS.406. It wasn't the greatest, but it was tough. The French used quite a few of these at the start of the war, but they couldn't match up with the BF 109.
As well, the Germans gave a few captured MS.406's to the Fins.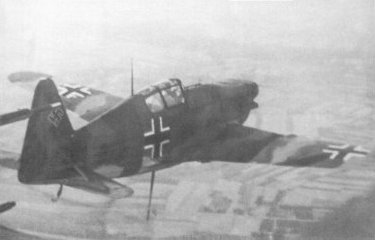 ---