12th August 2003
0 Uploads
#11
16 years ago
Looks nice :) But I think on public servers you'll often see team killing messages because somebody dives, while 3 persons are on the deck :D lol: 1 Captain, 4 on the deck makes: -8 score :D
---
#12
16 years ago
looks like a lot of aa power :D
---
#13
16 years ago
Looks really nice Hartman, can't wait to try it out (on second thought, i can't wait to try the entire mod :Z).
---
29th April 2003
0 Uploads
#14
16 years ago
Amigos

looks like a lot of aa power :D
That Picture is taken from a Typ IX Submarine with a displacement of 1408 tons. The Sub in BF is a Typ VII withe a displacement of 915 tons. These Typ IX Boats are not realy a good AA Platform a few of them where build and all where sunk by Planes. The last one of these Boats you can visit at Laboe Naval Memorial in Germany. There was a simple Rule for all Subs in WW2 if you see a Plane dive as fast as you can.
ok the pictures: these Deck Gun look a bit to big.
here are a few pictures of the Deck Gun: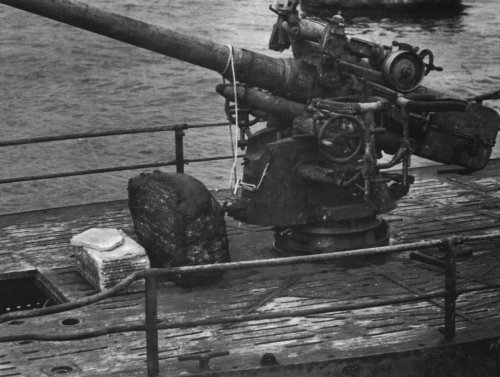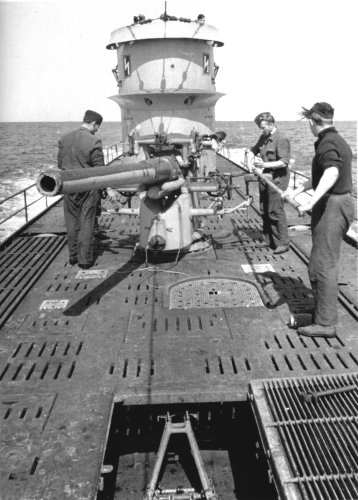 ---
#15
16 years ago
Looks cool guys cant wait
---
27th April 2003
0 Uploads
#16
16 years ago
Of course it is too big, because the sub is too small. The gun is sized to fit the soldiers size.
---