#1
12 years ago
I had Bf1942 on my old computer for a while, then once i got my new computer i tried playing it and alot of the important icons are missing like my reticule. It's a odd error and i don't know what to do. On the main menu of the game, its white at the top and bottom. Also, for example when i try to enable punkbuster or something, the whole punkbuster icon isn't even there so i have to guess where it is. Here is a screen shot of what it looks like in game. I am zoomed in with the sniper and as you can tell my recticule isnt there.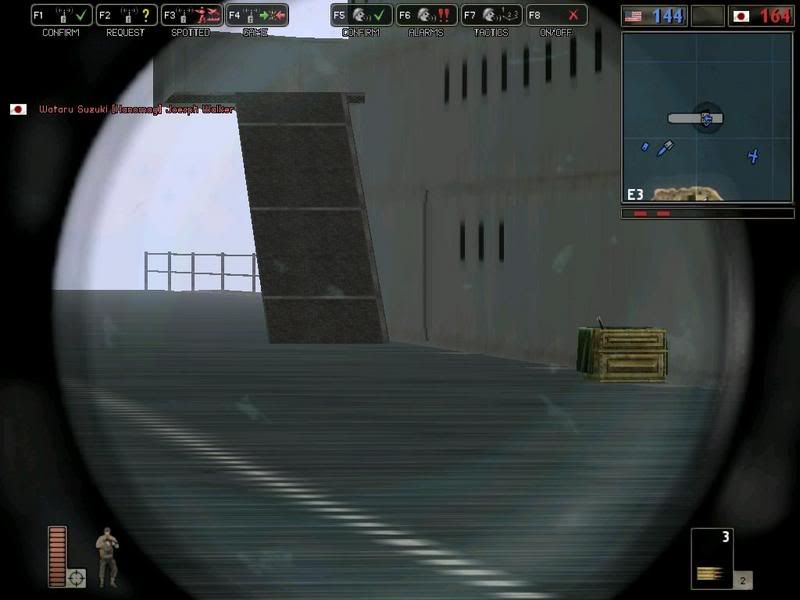 ---
#2
12 years ago
=DC=BioSin;3555012 then once i got my new computer
Please supply full system specs, we can't just guess what you are running in the way of graphics cards and etc.
AK
:smokin:
---
#3
12 years ago
Graphics card is NVIDIA GeForce 7300 GT and my new computer is a vista HP a1700n
---
#4
12 years ago
Have you tried installing the latest graphics card drivers?
---
7th October 2005
0 Uploads
#5
12 years ago
Since I've got the same issue, I'm gonna post my specs here, and see if anyone can help: Windows Vista Pentium D 2.8 gig processor NVidia Geforce 7300GS Latest drivers installed. DirectX 10 came with the PC. ALL avaliable windows updates have been installed. In addition to the missing scope reticle, I'm also missing the crosshair, and the sliders for the crosshair adjustments
---