#1
11 years ago
Ok I have Bf2 works fine LOVE THE HECK out of it awesome game:bows: BUT 6/10 times the sand bag texures DONT load they turn out to be this bit jumbled mess take a look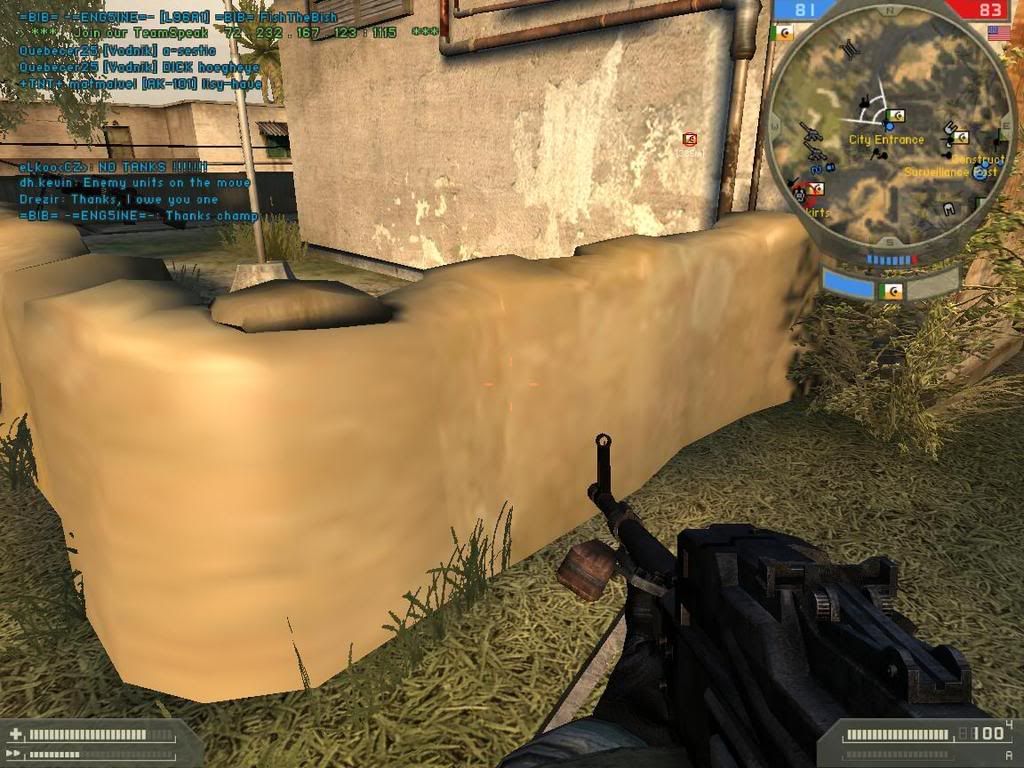 now most of the time exiting and restarting does the trick but a little than less than half of the time it does not....any fix? everything is on max excpet AA my resolution is on 60hz wich fixed my problem before (it did it all the time)
---
#2
11 years ago
Looks like the parallax shader bug which was introduced by Dice/EA with one of the patches and is not fixed so far, hopefully they fix it in the announced 1.5 patch. All workarounds i've seen did not work for me, also the bug shows up randomly. In my case the sandbags/low stonewalls look like glass/glossy.
The BF2 mod Forgotten Hope 2 got it fixed but that does only apply to the mod itself. Fixed BF2 Bugs - Forgotten Hope Wiki - Parallax Shader Bug
---
#3
11 years ago
ok well thanks for the info..
---