#11
14 years ago
Yeah you can do all kinds of cheats but we don´t!! Only jumps or nade jumps!! You can see our demos if you don´t believe us! Why cheat? Why cheat at all! It´s more fun doing it the right & hard way!
---
#12
14 years ago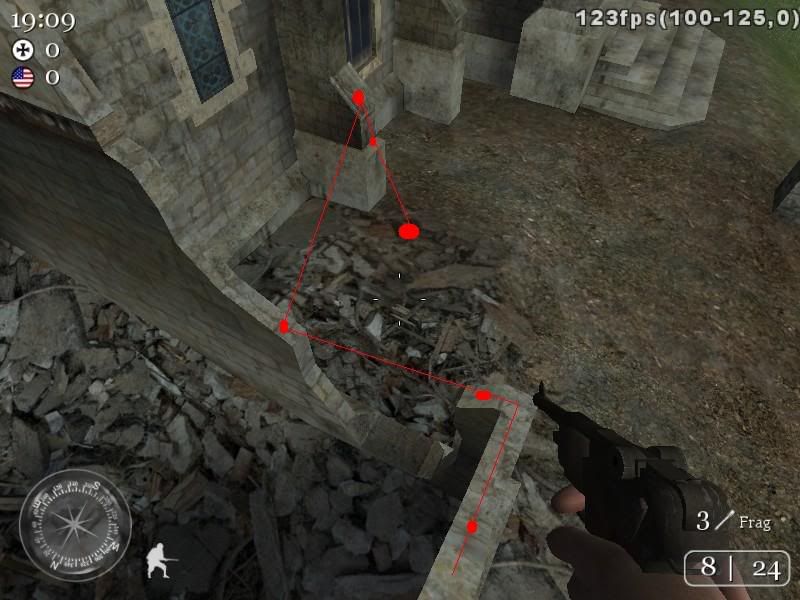 jump according to the dots to get where i am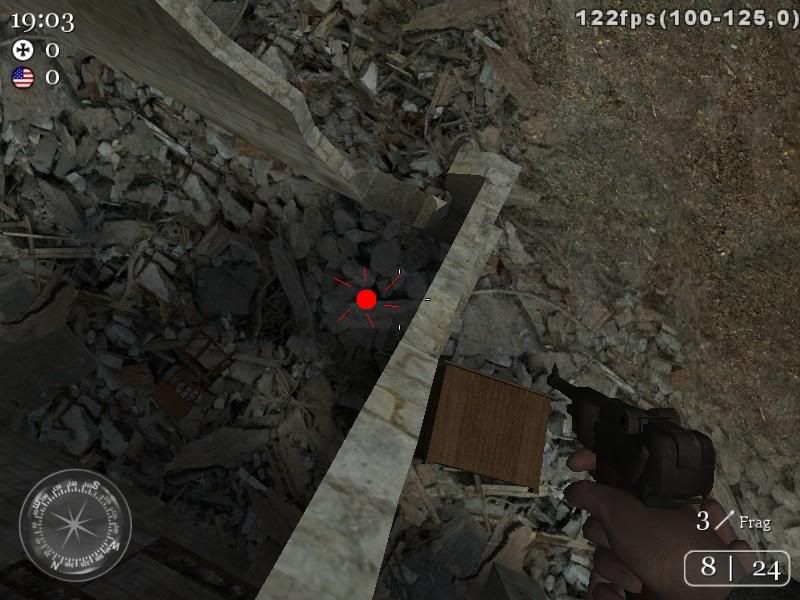 throw a grenade right there and jump and move back just as it explodes (takes some practice for timing) now just climb up and explore :) as for comment on glitching and cheating i am reminded of a famous jumping proverb- "its not a glitch, its a feature"
---
#13
14 years ago
i dont cheat and all servers have this disabled, im just saying that this jumps take lot of practice to do. its easy to that jumps if u increase jump height, but i see u guys are very good so keep up the good work
---
#14
14 years ago
doing this in a public fun serverr is just plain bollox. spoils game.. As soon as someone see you do it. its another person doing it.Hopefully patch will block some of em. Alot of mods are putting expliot punishments in.
shame on you ;)
---
#15
14 years ago
But in doing that, activision would be taking away an entire community, currently on the CoDJumper forum there is 782 users. And there are many other jumpers out there that do not post on those forums. These people have gone as far as to get mentioned in PC Gamer. In destroying the art of jumping, they are destroying a community. If you want to mod it to block it out, fine, but i highly doubt Activision will as they will lose a fairly large portion of their players
---
#16
14 years ago
i also knew in cod1 you could turn your fps down to 10 or so-- making the jumps then are very easy-you almost walk up the jumps- when you get to where you want-turn the fps back up to where they were. i havent tried it in cod2 yet-- no jumpers have pissed me off that bad yet!! it always happens when someone does it and kills a bunch--then everyone wants to counter it somehow--- good spots though...
---