#1
13 years ago
I don't really have a problem with martyrdom, because it rarely works, but I can't stand how many bastards I shoot dead just to see the Juggernaut sign appear above their heads to give them an extra chance. Not to mention that you've probably taken damage from the firefight that's ensued with the user, putting you at an unfair disadvantage. This perk needs to be fixed. If people are gonna get extra health to compensate for their weak skills, IW should at least slow down their run speed or something.
---
#2
13 years ago
I don't think I've ever had much of a problem with the Juggernaut perk. I just keep shooting them until they die. Actually, I really hate the Martyrdom, as they kill me about 70% of the time. Maybe it has a little to do with the servers.
---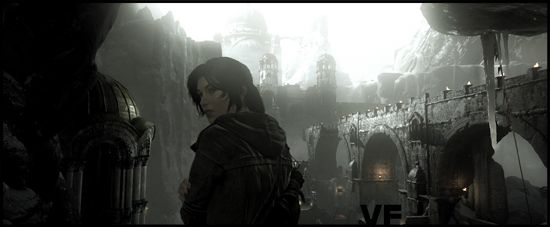 #3
13 years ago
It's the other way around for me. Martyrdom is a tad more balanced, because there is a grenade indicator, and it is useless if someone kills you from long range (which is the case much of the time).
---
#4
13 years ago
I have to agree with Freiden, I just keep shooting till they die, though once in a while I forget and after shooting them I keep walking and they kill me with the last stand perk. Martydom, however, gets me quite to often and there isn't always a grenade indicator. But the sound of the grenade dropping should give you a clue. I am a sniper most of the time, but I don't camp (I am a firm believer that if you kill me and I see where you were I will come back for you so I have to believe so will others when I kill them so I kill a few then move) so moving around looking for targets will bring me close to those who might have Martydom perks.
---
#5
13 years ago
My favorite is when someone that uses a noob tube and marty or last stand then brags about their kill to death ratio.
---
#6
13 years ago
one thing I don't understand is why people get pissed off over last stand, that perk actually takes some skill to use, unlike juggernaut and martyrdom, of course I play on hardcore, so martyrdom is the big issue for me, juggernaut doesn't do anything on hardcore, at least.... it doesn't stop my G3...
---
#8
12 years ago
Um, if your going to ressurect a long dead thread, at least say something intelligent as to WHY it sucks, just "it sucks" doesn't say anything, no one just wants to hear your opinion, they want FACTS as to why it sucks, if your not going to do that, just don't enter the forum, if you don't like the game, tough, we do
---
#9
12 years ago
kingo64;4626805CoD4 sucks all together.
Then do us all a favor and post somewhere else.
---
Goody.
Advanced Member
Former Network Admin and Former Forum Admin
98,541 XP
#10
12 years ago
He has already been told in another thread ;)
goody10;4627130Stop spamming the forums with your daft comments. Also you have revived a lot of old threads which is against the forum guidelines that you agreed to. Re-read them before you post again.
---