Sovereign002
Advanced Member
Adeptus Moderatus We purge with chain and bolter
105,915 XP
#1
15 years ago
Ok first of all i want to say sorry for posting this in the san andreas section, but since here are the most GTA fans and since there is no Liberty city section ill just post it here. Now im sure you all heard (if not than now you know) there is a new part to the GTA series: Liberty city stories. It will be taking place in the same area as GTA 3 (liberty city). Now what do you guys think of this? Personaly I find it bad, very, very bad to start a new game that has the same city as one of the previous ones and not to wait a little longer for the ps3 or Xbox360 to make it a better game. Neither do I like the images im seeing of it, its just the same as all the others, they should really start working on graphics...
---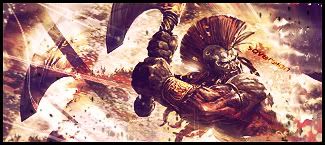 #3
15 years ago
This needs moved.........
---
9th December 2003
0 Uploads
#4
15 years ago
:moved: to the GTA 3 forums, should fit better in right here.
---