#1
13 years ago
The ETO-League.com is gearing up for Operation Market Garden for Call of Duty 2. With a new version of the ETO Tactical Realism Mod and added server side gametypes, this next campaign will definitely be a blast for your community.
If you are looking for a community to be a part of, the ETO has many leading gaming commuities for all types of gaming.
Operation Market Garden (September 17-September 25, 1944) was an Allied military operation in World War II. Its tactical objectives were to secure a series of bridges over the main rivers of the German-occupied Netherlands by large-scale use of airborne forces together with a rapid advance by armoured units along the connecting roads, for the strategic purpose of allowing an Allied crossing of the Rhine river, the last major natural barrier to an advance into Germany.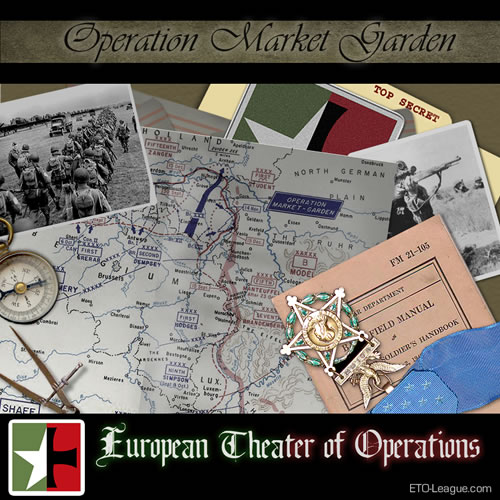 ---