#1
12 years ago
Hello I have been wanting to join a COD2 clan. I do like to use tactics and i do have a microphone and teamspeak or ventrillo. So, if you need A guy add blacknight9 to your xfire or my email is [EMAIL="x1st22@yahoo.com"]x1st22@yahoo.com[/EMAIL] .
---
Sovereign002
VIP Member
Adeptus Moderatus We purge with chain and bolter
105,915 XP
#2
12 years ago
Hey x[1]st...strange name, why did you choose it? Anyway welcome to the forums, read the FAQ and have fun posting!
---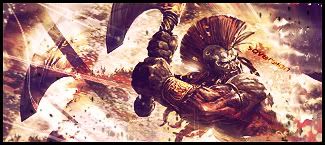 #3
12 years ago
idk y i chose it, it looked cool as a name =D. Anways ty, but im still looking for a clan
---
#4
12 years ago
Welcome to the forums!!!!
Read the FAQ, follow the rules, eat pie, cake, and cookies, but not the cookies on the third shelf behind the milk in the blue container, but dont confuse it with the milk in the light blue container, which in fact isnt real milk but a milk substitute because Donutz has stomach worms that he got from a WWII tank, but thats a different story for another time, hey did i mention there were cookies?
---
#5
12 years ago
hey welcome to FF. hope you have fun
---
#6
12 years ago
OK dude i ll talk too you and maybe give you a tryout :cya:
---