#1
12 years ago
If anyone kind enough to to a skin for us at the 45th Infantry Division, we will be greatly thankful for it. (helmet)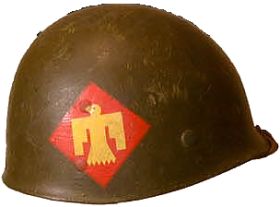 and just put this in the place of the ranger patches that are on right now,
---
#2
12 years ago
I'll do it for ya. I'll be done in a couple of seconds, once I finish it I'll edit this post with the link for dl.
---
#3
12 years ago
For some reason I can't edit the post, so here: www.bruno-albert.com/z_45IDUS_uniform.zip Screenshots:
Tell me if you want me to send it to codfiles.
---
18th January 2006
0 Uploads
#4
12 years ago
#5
12 years ago
yea thanks both of u, Radovich i dont mind if u put it on codfiles.
---