25th April 2007
0 Uploads
#1
10 years ago
Umm, I donwload the tutorial thing, but I dont have photo shop..Is there any way I can skin the weapons in paint...? :confused:
---
10th November 2007
0 Uploads
#2
10 years ago
you cant use paint but you can dL a free program similar to photoshop. just google GIMP
---
25th April 2007
0 Uploads
#3
10 years ago
wow thanks very much, that works well...now how do I use it to edit weapons....? like how do I do that with this program?
---
10th November 2007
0 Uploads
#4
10 years ago
there are a lot of things you need to know. there are so many, i cant even tell you everything. would take forever to type ;) but here is where you can find many tuts on how to use GIMP: GIMP - Tutorials
---
#5
10 years ago
I have a "free" version of photoshop,because in my country every softver is free.lol. You can find free program like photoshop.Try paint.NET Paint.NET - Free Software for Digital Photo Editing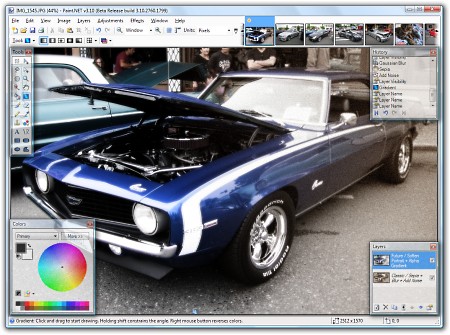 ---
#6
10 years ago
There is no free version of photoshop only 30 day trial evaluation.
---