#1
14 years ago
heres my best score so far.. at first i had 14/1, then i got 17/2. check bellow for proof and a cute screen.
---
#2
14 years ago
my best so far was i guess....70/20 something about that...have only the screeny to 30 cause i didnt think i will ever want someone to see it :D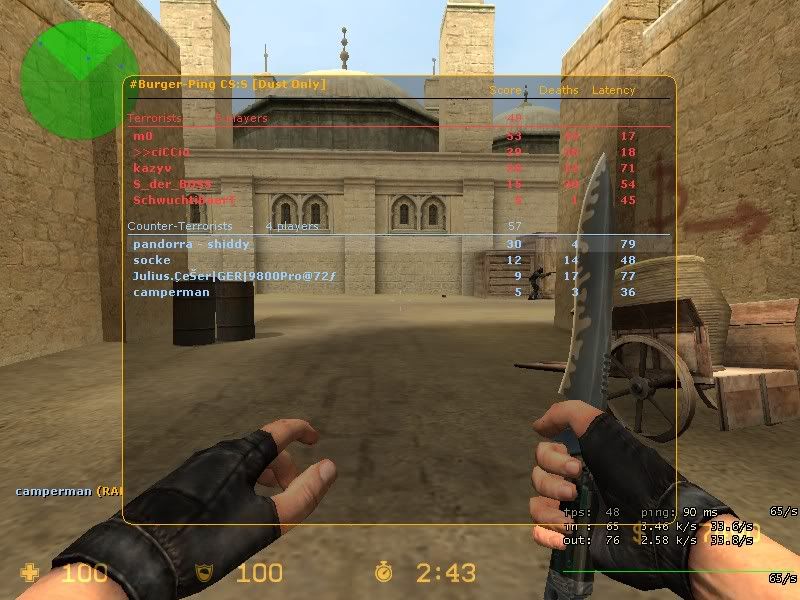 and why not just post hldm stats too :P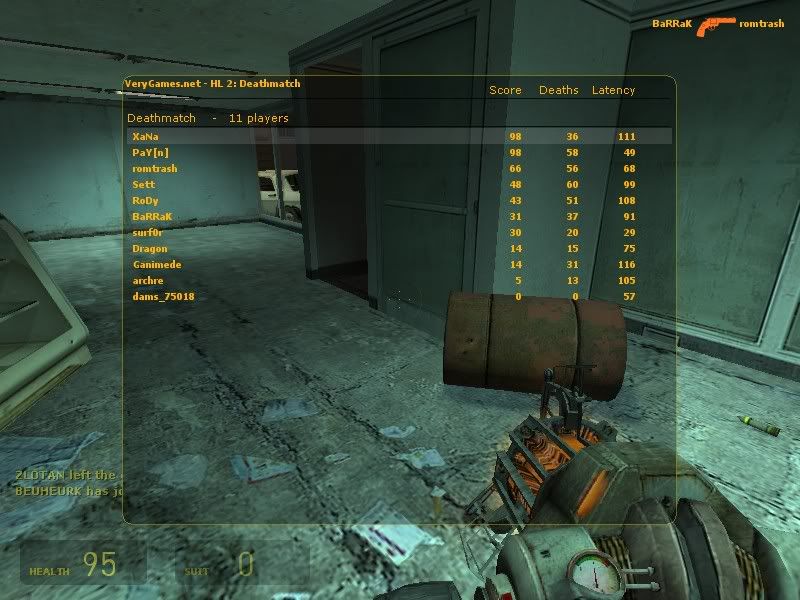 ---
#3
14 years ago
100-4 in cs 1.6 BEAT THAT!!!!(the 4 deaths wer from tks)
---
#4
14 years ago
This is Counter Strike: Source not Counter Strike 1.6. Also A screenshot to prove it would be nice.
---
#5
14 years ago
hey it was like 1 year ago
---
#6
14 years ago
sick score yo.. i just got another ok score... 20/4
---
#8
14 years ago
i dont have a screen shot but sadly my best score was 4 :(
---
#9
14 years ago
my best on awp_map was like 120 and on a normal map twas about 70. i try not to play public too much though
---
#10
14 years ago
I am a noob so mine would be 27/8
---