#1
12 years ago
Cry-Strike (copied and pasted cause im too lazy to rewrite again haha) Well this mod began with a little idea I had a while ago. I love Counter strike - Source and have been playing it for nearly 2 years (not as much anymore tho due to crysis). Because I had to work with the engine so much and the editor I thought why not try to get my favourite game and try and get a level into the cryengine? To be honest im a bit sick of making island maps myself (theres awesome maps there and in production but I myself dont see any of my island maps being different lol). So it all started with me playing counter strike source a few months ago on a server that had the office map running. I left the game and just downloaded the tools I needed. (I used to mod source engine a bit so I knew how to do it). I had the sdk ready and exported 1 model. Ran that through another few to get it into 3dsmax and then exported into cryengine 2. And woah. First try and it worked perfectly. So went a bit further and got textures out of the game and stuck them onto the wall. Created physics proxys for all the models I imported sofar and they work very well. Physics as expected in cryengine 2 are amazing. So im going to post a little list of what im planning on doing: Things to do: Import all weapn models: HE Grenade FLash Bang Smoke Grenade 9X19mm Sidearm (glock) 228 Compact Night Hawk .50c ES Five-Seven 5.40 Dual Elites Leone 12 Gauge Super Leone YG1265 Auto Shotgun Schmidt Machine Pistol Ingram Mac-10 KM UMP45 MP5 ES C90 IDF Defender CV-47 (AK-47) Maverick M4A1 Carbine Bullpup Krieg 552 M249 Schmidt Scout Magnum Sniper Rifle Krieg 550 Commando D3/AU-1 And of course build the first map cs_office which will be the first level. Im planning on doing this properly but it will take a lot of time. As I still have lots to learn of the engine. Graphics wise the engine is obviously alot stronger than the source engine so close combat will look amazing in multiplayer. Also I will be disabling the nano suit completely and get the player models ingame from counter strike source. So in the end we hopefully have a fairly close recreation of the map/gameplay and fun. NOTE- I will be emailing valve about trying to get permission to get to use their models in my mod.They usually never give permission for anyone and I doubt they will to me so this will probably never go public :( I will do my best tho to try and get a way around it. And after reading all of that heres some screenshots for you to enjoy from the first tests of getting the map cs_office recreated (lets hope someone can recogines it haha):
So I might even recruit a few people for this later on if this gets a bit of attention and of course if I get permission of valve :S otherwise it stays private :(
---
#2
12 years ago
you didnt model or map ANY of that did you
---
#3
12 years ago
No, that's why he wants to ask for Valve's permission to release it =p I think...
---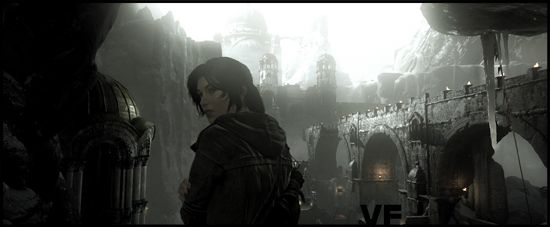 #4
12 years ago
Well I created the map and rebuilded the walls etc..All the models are straight out of the source engine. And yes thats exactly why im asking for permision...lol
---