#1
13 years ago
I would make this if I knew how, But could some one make a light saber that replaces the flash light, and maybe have it so it still gives off light, other light saber mods never gave off light. And maybe make it a little more powerful. sounds and all :D
---
#2
13 years ago
What is a light Saber ???
---
#3
13 years ago
is that a serious question?
---
#4
13 years ago
Sorry, my bad english, but the word i do not understand is .
---
#5
13 years ago
A Light Sabre is the item used by Luke Skywalker, Darth Vader, and a bunch of other dudes from the Star Wars films. You must have heard of, or watched them?
---
#6
13 years ago
I ah see I guess that is understandable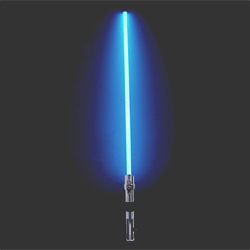 thats a light saber
---
#7
13 years ago
Ha, yes, the FORCE be with you !!!
Thanx ! I like StarWars movies & FPS games from George Lucas, specially the original 3 !!!
---