31st December 2005
0 Uploads
#1
12 years ago
City Assault is my second map it is unreleased at the moment but i thought i might post a few teaser shots of it, as I said this is my second map and i believe it is pretty good for a second. The map takes place on the outskirts of a unamed city and part of the map is inside the walls and the other part is just outside it, anyway heres the shots: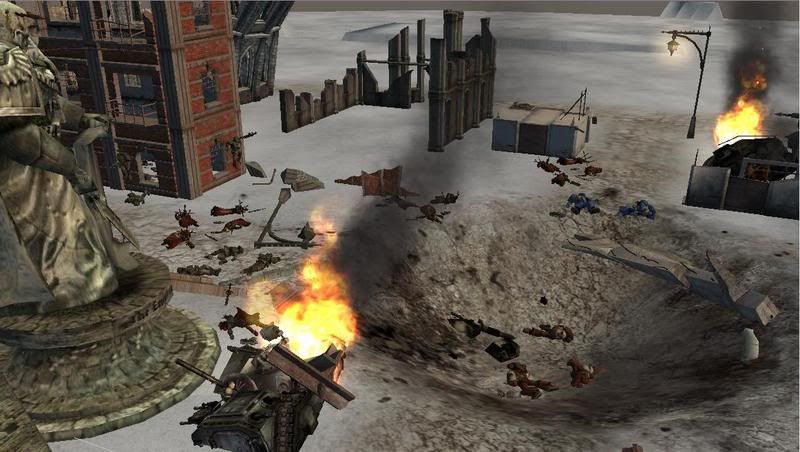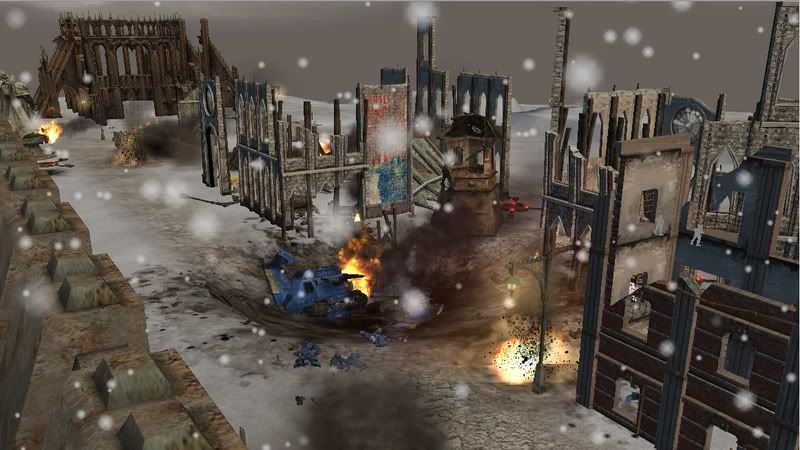 its not finished yet I might make changes to parts but i still have to do outside the city.
---
#2
12 years ago
i needs more decals.... it looks good though
---
#3
12 years ago
looks good .. keep up the good work
---
#4
12 years ago
Winter city maps are rarely good because nothing else than the ground is covered in snow. City ruins should be bleak and burning and fog is important for atmosphere so many people don't relize that and that's why we have tons of crappy city maps with nothing else than nicely arranged burning houses the fog illustrates ash that's still floating in the air after all bombing and fighting in the city it gives great atmosphere
Here's a good example
http://dawnofwar.filefront.com/file/Lifeless_City;58591
---
30th December 2006
0 Uploads
#5
12 years ago
Hi im new to map makin, and i was wonderin 1.where u get the program 2. How do u make objects on object editor if you could answer that would be really helpful
---
#7
12 years ago
Wow. looks cool. But like someone already said, needs fog, LOTS. set the radius to like 47-50 & 80.
---
#8
12 years ago
Which folders do you extract DOW maps and WA maps so i can play on DC?.
---
11th December 2006
0 Uploads
#9
12 years ago
what i did was place my old map files into the dxp2/data/scenarios/mp thing like the winter assault one, just obviously in the DC directory, and they worked for me, try that
---
30th December 2006
0 Uploads
#10
12 years ago
To the guy that asked, I think the Object editor has somthing to do with model/animation editing...
---