#1
13 years ago
Hello all now to keep this even more of a teaser to others on the main part of filefront they will have to wait when the staff posts the news in. but for now here is a few basic models we have been working on. They are un finshed and either has no base renders or has it but it isn't the main textures.
Night Wolf: [Traitor Tank]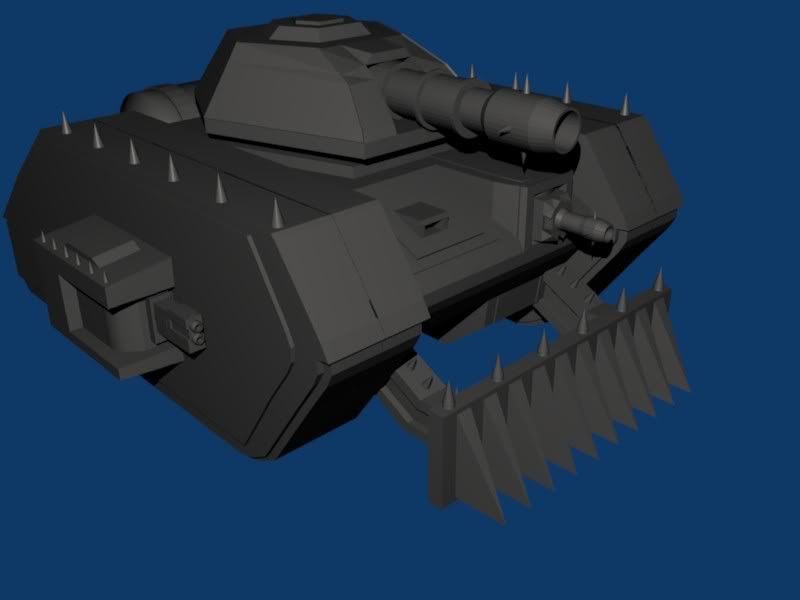 No Valex: [an bunker that is WIP]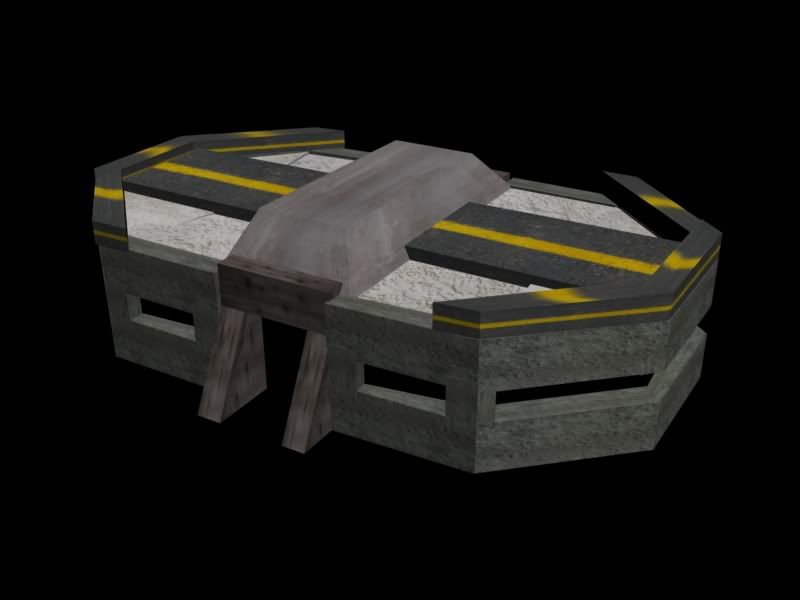 ---
18th March 2006
0 Uploads
#2
13 years ago
those are sweet but i dont get the bunker i mean its awsome to have bunkers but can you build them and guys can go inside like garrisonj or what like what is it for
---
#3
13 years ago
It is the for the imperial guard. For there are muti number'd groups of imperial guardsmen going with the space marines to the eye of terror durning the timeline. And therfor we want to make each number group have unque buildings.
But wait awhile we work on getting the rest of the buildings built and you will see how this is going to work. :cya:
---
#6
13 years ago
love the lemon russ mabey u should make it to where the fron can be a las cannon but hey your doing a great job keeeep it up
---
#7
13 years ago
I got a update here for another model! Made by: No Valex and skined\animated by: Crimson Bronxs Imperial Guard turrent [upgrade version]
Thing is we still hope to find another modelist since our No Valex is learning the rest of things to do in the game and will become a all in one mod person lol! Never the less if anyone has any skill's at modeling AT ALL :cya: Drop by at our forums and leave us a note in the help area "must register" http://z14.invisionfree.com/Eye_Of_Terror_Mod/index.php? Aslong as you know modeling than No Valex will talk with you on stuff and find out how good you are. If you need to know stuff he can train ONLY one person. So if you want to learn better at modeling come on in. But know atlest some basic so it wont be a pain.:o
---
#9
13 years ago
Thank's we should hopefully get somthing else to show you all in the future.:rolleyes:
---
#10
13 years ago
The Leman Russ is off. It's too short. Tell whoever made it to stretch it vertically. And the treads are off by a bit. They look more like a chimmera with a battle cannon and sponsons than a Traitor Leman Russ
---