#1
11 years ago
Hi Filefront, It's been a while !! Well i'm in need of someone who can do Texture mapping Unwarp in 3D Max, Because even if i'm a Great 3D artist, animator, bla bla bla... the Freaking thing that i'm not able to do is.... F*****g "Unwarp" I've tried, over and over again, nope.... can't do:bawl:. I got LOAD and LOAD of model that just need a good unwarp, To Any Mod Team out there : I'm Willing to let Anyone (for mod or not ) use my model i'll even let you re-model them, do what ever you want to them, But in exchange i want it to have a good looking textures for it... I'll do : rig / Anim / Fx / Ae / OE / everything to get it in game, just want a texture... If someone is interested, my mail is ( include model Unwarp in mail object plz ) [EMAIL="everyonesabandit@hotmail.com"]everyonesabandit@hotmail.com[/EMAIL] Same for MSN, Please, someone :bawl: The One and Only, EL Furreto....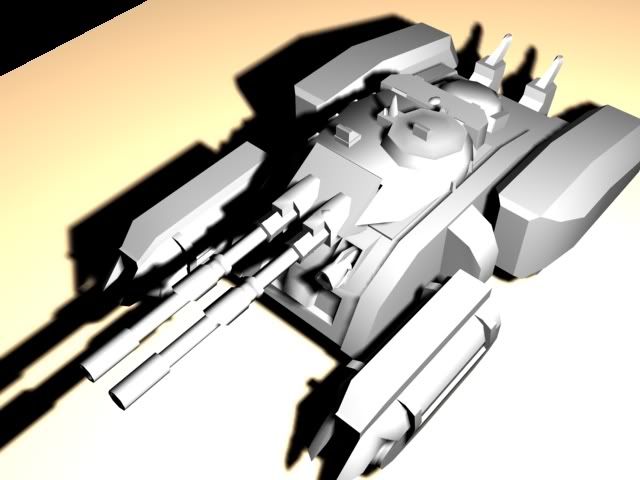 ---
#2
11 years ago
Nice model EF. To bad im to petty to help...and don't have the skill to do so
---
#3
11 years ago
Thx, right now, i'm changing the hull Gun, I'm making a 8 barrel rotative-machine gun, shoothing Big.big Shell, something like those on F-18 fighter Jet, 10 inchs full metal jacket round !! uranium reinforced !! <--( kidding i don't know... but big big round for sure ! )
---
#5
11 years ago
make animation for a Tank like unit is A LOT LESS work than for a Troop unit, all the animation require would take me around 2 or 3 hour to make now is someone willing to unwarp it plz !!!
---
25th November 2006
0 Uploads
#6
11 years ago
Hmm... why not ask around at the relic forums Dude?? Btw tank looks ace.
---
Signature brought to you by Carl's Jr.
29th January 2007
0 Uploads
#7
11 years ago
Nice A defiler on threads :)
---
#8
11 years ago
I could ask on relic, but people rely to much on "relic member" ( ok, get me right, Relic forum is GREAT !!! ) and since my model have.... nothing to do with the 40k universe at all, i rather ask somewhere else, there is lot of great "on topic" mod going on, i simply don't want to take one of their texture guy to work on my thing.... ( there is some mod that i can't wait to see finish =p ) anyway i started modding with advise from people around here... why not continue... =px2
---
29th January 2007
0 Uploads
#9
11 years ago
Why not try to post it in the art forum? you might get more replies there.
most people here that do understand modding, know it only text wise :)
---