3rd January 2003
0 Uploads
#1
16 years ago
so, as i completed Bela B. , the next "Die Aerzte" skin to do is Rodrigo Gonzales (The ROD) . lol i know what u're thinking, but i don't care if you are interested in these skins lol just vote good or not no matter if you know/like the band or not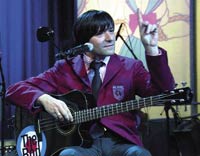 check it out please:
P.S.: the holster will be surfed off ingame!
---
#2
16 years ago
Yep i like it but i don't know the band but compaird they look good cept the wite bit which i think you said will be there ingame.
The hair color on him on the two pictures is black on one then brown on the other!
maby it's the light or it's just dark brown but brown close up to the light.
---