#11
12 years ago
I choose Predator's cause everyone else has. Nah Predators are too damn cool :)
---
#12
12 years ago
Predators. They have a sense of honor amoung them. Mind you, they don't like losing.
---
#13
12 years ago
Aliens, Aliens have a reason to constantly kill people, they will die if they don't.
Predators just do it for the hell of it, in other words... predators are a bunch of jackarses.
Besides, Aliens always win.... in the longrun.
---
#14
12 years ago
so we got 10 predators & 1 alien at the moment. soo it seems that more people like predators than aliens, i would'a thought aliens would get the higher score, but anyways. I guess i just choose the predators becuase of all there gagets like the wrist blades, shoulder cannon and all the jazz, oh, you gotta love them dreadlocks Ps. "Dont have an Xenomorph Man"
---
2nd December 2005
0 Uploads
#15
12 years ago
Aliens. Just cause they look funny . :)
---
#16
12 years ago
[COLOR=black]Aliens because they are killed gory and humorous way. lol[/COLOR]
---
#17
12 years ago
Aliens all the way, They are badass. I think your all being misled by the rubbish Alien Vs Predator film... Predators arn't that good and Aliens are much better than shown in that film.
---
#18
12 years ago
The Predator owns all. AVP made it too nice, and Predator 2 sucked. But the first was the best, it showed us the true power of a predator.
---
Sovereign002
VIP Member
Adeptus Moderatus We purge with chain and bolter
105,915 XP
#19
12 years ago
Predator ubers in a one on one fight. However aliens are pretty damn good in 'horde attacks'. Personaly I like both of them for different reasons, but predators more, since they are more similar to us...
Edit: hasn't this kind of thread been done dozens of times before?
---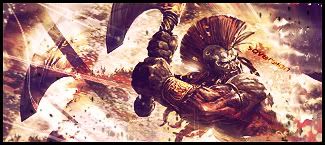 21st February 2006
0 Uploads
#20
12 years ago
predators because they are highly intelligent, efficient hunters.
aliens are no more than slobering, oversized insect-looking beasts.
---