Sovereign002
VIP Member
Adeptus Moderatus We purge with chain and bolter
105,915 XP
#11
13 years ago
S.T.A.L.K.E.R.Soverign, the EDIT button is your friend
yea sorry about that I had some problems trying to quote 2 different people, never happened to me before, strange...
---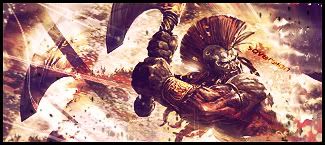 #12
13 years ago
it was an all around funny movie, but i gotta go old school.....back to the first days of all CG movies, the orginal Toy Story...Best movie ever
---
Sovereign002
VIP Member
Adeptus Moderatus We purge with chain and bolter
105,915 XP
#13
13 years ago
TOY STORY RULES!!!!!! I was scared of it when i was little, i thougt my toys would come alive during the night and make war to each other and if i would notice it they would try to kill me to keep it a secret that toys live.
---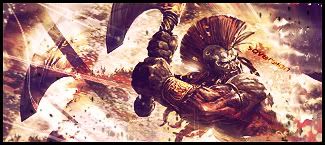 #15
13 years ago
I always like the Sloth from Ice Age... Don't know his name, but he rocks :)
---
#16
13 years ago
sovereign002Species 8472 were very original in the time they were created
Depends on your standpoint.
Species 8472 looked like a 3 legged version of the "Aliens" creatures to me. There have been many creatures of the sort. ID4: Independence Day's Aliens for another, and they were telepathic (their armor looked closer to 8472). Although, none came from fluidic space. Fluidic space wasn't original, but it was not a common topic. I do not know if it had ever been in a TV series.
---
#17
13 years ago
It was so totally definatly Jar Jar, man wesaa gonna get banned?
---
#18
13 years ago
the phantoms from FF: Spirits within
---
#19
13 years ago
Mihail, despite what the critics said, i like that movie.......
---
#20
13 years ago
It's got to be the Sprite from the 'Sprite' Adverts:
---