10th September 2007
4 Uploads
21,746 Posts
1,754 Threads
#1
6 years ago
My favorites are Tom Baker and David Tennant. How about you?
Collage:
Spoiler:
Show
---
"I'd shush her zephyr." ~ Zephyr.
Nemmerle
Forum Mod
Voice of joy and sunshine
298,365 XP
#2
6 years ago
Tom Baker - the only one I really remember being much fun. Though maybe it's just his awesome scarf.
---
#3
6 years ago
Tenth and Eleventh are my Fav.
---

7th January 2011
0 Uploads
#4
6 years ago
Admiral Antilles;5643215Tenth and Eleventh are my Fav.
This, but Ten is my absolute favorite.
---
#5
6 years ago
Tom Baker is also mine favorite. His acting is outstanding. he is also mine families's favorite.
---
#6
6 years ago
David Fincher is my favorite movie director.He directed Panic Room,Zodiac,The Girl with the Dragon Tattoo etc.He is my role hero....in my life. ________________________________ High quality video to Watch Martin for free.
---
#7
6 years ago
Patrick Troughton is the best doctor in Doctor Who.He played his character so well.I like his character in this TV show so much. _________________________________ the good wife episodes
---
#8
6 years ago
Chris and David. I didn't expect to like Christopher Eccleston as much as I did, but he really grew on me, and when he regenerated, I was so sad.
David Tennant because of REASONS.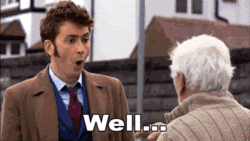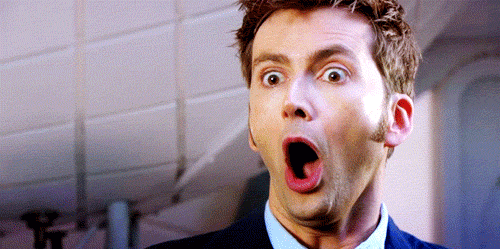 ---
#9
6 years ago
This is such a hard decision. I've not watched enough of the old Doctor Who to be able to compare any of them.... but the Ninth, Tenth and Eleventh all have their own things about them that I love. Eccleston was cocky and seemed to be fueled by anger more than anything else. Tennant was quite the opposite and just such a compassionate character. Smith is just straight up quirky. If I can't pick a favorite, I can at least say that Tennant's Doctor brought out the most emotion in me. His regeneration scene was just amazing. "I don't want to go," gives me goosebumps every time.
---
#10
6 years ago
Reviving an old thread? Normally you'd be reported for such crimes.
That being said, Doctor Who starts on BBC this Saturday with a brand new season and the demise of Amy and Rory. First episode; Daleks. Best not disappoint.
---