9th February 2005
0 Uploads
#21
12 years ago
My Favourite (current) TV shows:
Smallville Stargate Atlantis Family Guy South Park Mythbusters Top Gear (Occassionally)
My Other favourite TV shows which dont show new episodes anymore;
Star Trek (TNG, DS9, Voyager, Ent) Stargate SG-1 BlackAdder Frasier
---
#22
12 years ago
[COLOR=black]I love Aqua Teen Hunger Force on [adult swim]. It is so funny:lol: [/COLOR]
Frylock Mastershake Meatwad
---
#23
12 years ago
I barely watch TV, but my favourite show is probably Prison Break.
---
#24
12 years ago
OMAGIC01;3629925Space Above And Beyond
S:AAB FTW! Totally kicks Stargate to the curb IMHO. _____________________________________________ Fav Shows: Battlestar Galactica - SciFi Version Battlestar Galactica - Original Version JAG - Anyone else still watch that? No? Okay. Mail Call Around The Services Dallas SWAT CSI: Miami The First 48 X-Files Quantum Leap Star Trek: Enterprise Glenn Beck on Headline Prime Imus In The Morning Red Eye w/ Greg Gutfeld
---
Sovereign002
Advanced Member
Adeptus Moderatus We purge with chain and bolter
105,915 XP
#25
12 years ago
Lost 24 The OC Star trek (all of them, but mostly Ds9) Stargate: Sg-1 abnd Atlantis Prison Break CSI: Miami (best of them all) Smallville, but only occasionaly.
---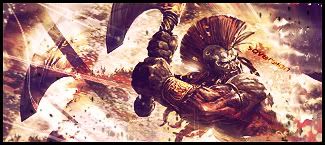 #26
12 years ago
Star Trek Voyager Family Guy Futurama Sealab 2021 Mythbusters The Riches Nip/Tuck The Simpsons South Park King of the Hill
---
5th August 2004
0 Uploads
#28
12 years ago
CSI: CSI: New York CSI: Miami Star Trek Voyager Star Trek The Next Generation Hana Kimi Bleach The OC The Girls Next Door Inuyasha [COLOR=black]Kim Possible[/COLOR] Digimon Case Closed Desperate Housewives Heroes Gilmore Girls Veronica Mars Notes from the underbelly October Road Grey's Anatomy ER Ghost Whisperer Stargate SG-1/Atlantis and .hack//roots [COLOR=black]sorry for the long list lol[/COLOR]
---