20th April 2007
0 Uploads
#1
12 years ago
25th November 2006
0 Uploads
#2
12 years ago
Mark wahlberg as max payne?
Can't they get anyone more edgier?
---
Signature brought to you by Carl's Jr.
#3
12 years ago
Awesome game. But i think the film is probably going to suck hard.
---
25th November 2006
0 Uploads
#4
12 years ago
No game/movie conversions would suck harder than any of Uwe Bowell's work hermano.;)
---
Signature brought to you by Carl's Jr.
#5
12 years ago
Wasturr;4552456Mark wahlberg as max payne?

Can't they get anyone more edgier?
Like, Jason Statham?
---
#7
12 years ago
The trailer on that page isn't so old :)
---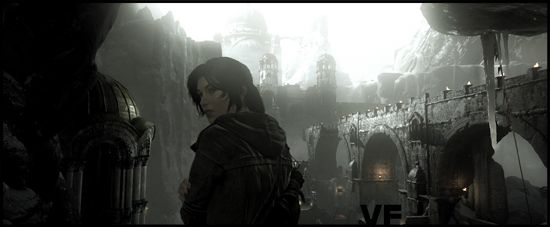 20th April 2007
0 Uploads
#8
12 years ago
086goinfast;4553220You're like a month behind, old news.
Geez, its not like I check on coming soon movies everyday....
---
#9
12 years ago
Hello, my name is Mike Elkady many of you know me as WarDog-Elkady. Well I am here today as an ACN Independent Representative. I am giving away free $500.00 video phones only if you can pay the $30.00 a month charge.
Connect with others like never before!
Call anyone, anytime, anywhere in the U.S., Canada and Puerto Rico for a low monthly price, saving you big over the cost of traditional calling. ACN Digital Phone Service utilizes your broadband Internet connection to channel telephone calls and includes features not offered with traditional service such as virtual numbers, enhanced voice mail and online account management. Plus, you can keep your current number. And if you make frequent international calls, ACN offers several international plans to help you save.
The Latest in Video Technology! NEW ACN IRIS 3000TM Videophone
Add an ACN IRIS 3000TM Videophone to your ACN Digital Phone Service account. ACN Video Phones are as easy to use as traditional phones, but a lot more fun! Our newest phone provides a crystal clear high resolution picture on a large, 7" screen. This phone also features an enhanced phone book, so you can manage your contacts and the ability to upload a picture. Leaving a message or greeting for someone is better with the IRIS 3000, with Video Mail which can you be viewed on your video phone or from any computer around the world! You can even digitally-enable your entire home through with ACN's new accessories – Digital Cordless Phones and Video Home Links.
When not in use, the ACN IRIS 3000TM Videophone is a photo frame showcasing your latest pictures.
Are you ready to revolutionize the way you speak to friends and loved ones? Here are just a few of the cutting-edge features that the ACN IRIS 3000™ boasts:
* See the person you're talking to * Unlimited calling * Large high-resolution digital screen * Enhanced Phonebook * Bonus Feature: Digital Photo Frame
Link: MySpaceTV Videos: The ACN VIDEO PHONE IF YOU WANT ONE I CAN HELP YOU OUT by Im Changing my future NOW
The video phone is above on the link. Also, to get this great offer please contact me asap & or add my team ID to get the great offer.
TEAM ID: 01636708
Contact Information: Name: Mike Elkady E-Mail: [email]CSIelkady@yahoo.com[/email] Aim: CSIElkady Skype: MikeElkady Comment: To talk on the phone please contact me with any of the above then we will go from their.
Note: Thank you for your time & this is something great that you can't pass up! It's the FIRST Video phone ever & it's free! By me just giving back to the gaming world.
---
Flodgy
I'm way cooler than n0e (who isn't though?)
50 XP
#10
12 years ago
I'm actually kind of interested by this. Never played the games, but the Valkyrie thing is kind of cool.
---