#1
15 years ago
I've been wondering this last night. King kong can take down a T-rex sure, but what about an alien queen? A queen is a lot stronger than a T-rex plus she has a dangerous tail, is a bit quicker too and if she does get wounded she hurls acid everywhere. King kong is...well king kong: a very big ape that can easely take on a T-rex, can jump vast distances and can pack quite a punch. So what do you think?
---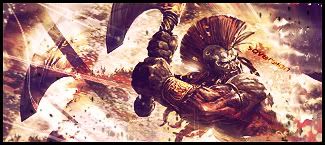 #2
15 years ago
Cool Thread better than mine. I guess King Kong beats the shit out of AlienQueen and then is dying by the Acid,so its a complete Draw.
---
#3
15 years ago
Yeah, I'd vote for Kong too. A tyrannosaur is actually stronger than an alien queen by an order of magnitude (just look at them. Tyrannosaurs are built like a great white shark: to slam into the prey with incredible power, causing massive tissue loss. While having exceptionally sharp claws and teeth, the queen can't compete with either Kong or a tyrannosaur strength-wise), a giant gorilla would probably flatten the queen with its breath. The queen would only be likely to win if it managed to claw both his eyes, by which time Kong would most likely have crushed her many times over. As for the acid, you've got to remember that Kong is VAST, and also doesn't need to actually bite the queen to win (which would present problems if it was the tyrannosaur). While the acid would certainly make his hands bloody and unusable for several days, I think he'd be unlucky not to make a full recovery.
---
#4
15 years ago
Yeah but guess about the Power Kong has.One beat and the Acid is spreading all over the Place(Exoskeletton)
---
#5
15 years ago
ok the queen probably dies trying to fight kong, but it would surely win from a T-rex! You're forgetting that she has a huge tail that works like a fast stabbing speer, a T-rex is just too slow in manouvring, sure if it is running straight ahead its rather fast, but when standing still its too slow because of its huge weight, the queen is just the opposite: she slow when running, but faster in combat. And the fact that the queen has funtional arms (something a T-rex lacks) should make a difference. Anyway I'm going a bit of topic here, we were busy with kong vs queen.
---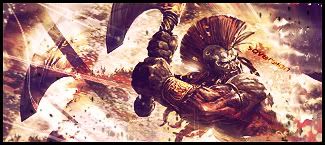 #6
15 years ago
But Kong is about 10 Foot taller.And has Superpower. I guess he wont feel any Pain at all. This Queen must loose,but youre right not without seriously wounding his opponent.
---
Mr. Matt
Advanced Member
#BanRadioActiveLobster
357,145 XP
#7
15 years ago
To be honest, we really haven't seen anything on-screen fighting an Alien Queen that could really show us the true extent of her physical capabilities. She is certainly very, very strong, deceivingly so -- she looks like a frail, easily-broken insect, much like the Drones do, but she is definitely stronger and more durable than she looks. We saw her fighting that cargo mover in Aliens, which is presumably a lot more powerful than it first appears given what its job is. She did manage to make that thing struggle for quite a bit, and her weight dragged the hole thing down the shaft with her. But it was a machine designed specifically to move immense weights around, so it was hardly a good test of her capabilities. I haven't seen AvP for quite a while, but I also seem to recall her holding on for some time even after that water tower was trying to drag her over the side of that cliff. I will have to watch again to be sure of that. But whether or not it was her claws working the magic or her strength/weight was hard to tell. Going on gut alone I would suggest that in a fight between King Kong and an Alien Queen, King Kong would win. From what I've seen of the trailers, King Kong is substantially more massive than an Alien Queen, and that alone would make him difficult for her (or indeed, anybody) to kill. Perhaps if the Queen managed to take him by surprise it could go her way, but even then Kong has so much physical mass that I can't imagine the Queen's claws or jaws hitting anything sensitive before he gave her a thrashing. She'd need to spend some time digging, time for Kong to grab a flyswatter. Her acid blood might give him some lasting injuries, but there's no guarantee that he'll draw any blood at all with blunt damage. I don't think that whichever ancient race originally designed the Aliens ever intended them to fight against enormous monkeys, though (yes, I know he isn't a monkey, but I just like using the word 'monkey'). Going on gut instinct again, I think that an Alien Queen versus a T-Rex would go to the Queen. I just have visions of her dodging his jaws and going straight for the underbelly, killing him in a very undramatic fashion. Strength wouldn't really come into that, as the Queen is simply faster and has more offensive weapons. Of course, neither of these fights would be very pleasant if the Queen were allowed to use her most powerful asset of all -- the Hive. There is a reason why the Queen doesn't bother fighting in person unless absolutely necessary to her survival, you know. I don't see Kong surviving a swarm of hundreds of drones, clambering up him like an army of ants. But that would be a bloody impressive thing to see.
---
#8
15 years ago
Yea that would be neat! And your right, the queen would probably loose, I suspected that, however if she would be able to launch a nice tail strike into one of his eyes kong would be stagering too. Giving the queen the chanse to seriously injure him, allthought even that might not be enough to finish him of it will make him a lot weaker, have blinded and injure fighting the dinosaurs of his homeland is rather difficult i assume.
---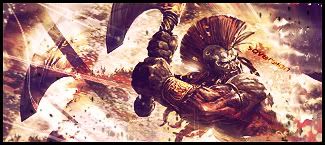 #9
15 years ago
If the Queen had the hive, she queen would win, again Kong could'nt handle hundreds of Drones, but this is only if they are in a densely packed enviorment.
For instance Kongs Homeland... Dinosaurs, image a facehugger getting a hold of one of those... that alone could keep Kong Occupied for some time, a alien using a Human gets it incredible strength.
But if it had the added power of say... a T-rex, i think Kong would have quite a time.
The Queen herself isnt powerfull enough too take Kong... only with a hive.
---
#10
15 years ago
I think King Kong would win. He's bigger, faster, and just plain stronger.
---