Sovereign002
Advanced Member
Adeptus Moderatus We purge with chain and bolter
105,915 XP
#1
15 years ago
Now this is going to be a thread about the lord of the rings movies and books, etc, etc,...And of all of the questions you have about this series. I love the series no question about that, but there are just some strange things in them that I don't understand, I hope you guys have some too. So let me start: why on earth do most of the elves leave for the 'eternal lands' or 'undieing lands'(think they were called that, watched the dutch undertitels too much so I ca't really remember)? I mean its the final battle between good and bad and they leave because 'there is nothing left for us' whats up with that? I hope someone has an answer to this and perhaps even has a question of his own that I or someone else can answer.
---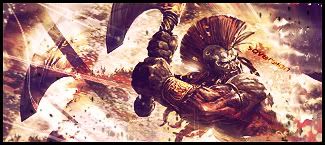 Sovereign002
Advanced Member
Adeptus Moderatus We purge with chain and bolter
105,915 XP
#2
15 years ago
Ow damn sorry for posting this in the starbase42 section, I thought I was in the regular entertaiment section. Please feel free to move...
---