#1
12 years ago
If you could make a movie using any actors (dead or alive) and an unlimited budget, what would you make? I would make an alternate history WW2, where the war goes past 1945, and the Axis is winning The cast I thought of so far: Orson Wells as President Kane Jack Nickleson as vice president Jack Carter Sylvester Stylon as an Allied soldier trying to win the war Matt Daemon as an Allied soldier trying to win the war (works with Sylvester) Jet Li as a Japenese commander Tom Hanks as a British General David Duchovney as a war advisor Nicoles Cage as Adolf Hitler (for now)
---
7th December 2003
0 Uploads
#2
12 years ago
:moved: to Entertainment.
---
#3
12 years ago
i would make a movie of all scifi universes colliding with each other :p superb it will be. with bruce willis, nicolas cage, etc...
---
#4
12 years ago
No! Don't use Nicolas Cage! all of his movies are bad!. Well, most of them.
---
#5
12 years ago
you know he'd kinda look like Adolf Hitler with black hair and a black mustache
---
#6
12 years ago
Id make the Half Life series into a movie series, ive actually been thinking about this lately, HL1 and 2 would be their own movies, while episodes 1, 2, and 3 would be grouped into the 3rd movie, and then whatever other future games in the series come out id make them into movies too. Id make them as true to the original story of the games as possible without turning them into dumbed down action movies. the cast would be: Gordon Freeman - Matt Damon (with a beard, glasses and dyed hair I think he'd look a lot like him, remember Gordon is only 27 during HL1) Barney Calhoun - Clive Owen Alyx Vance - Jamil Mullen (actress who Alyx is actially modelled after) Eli Vance - Morgan Freeman Dr. Kleiner - Robin Williams Dr Mossman - Cate Blanchett thats all I could think of for now, I couldnt think of anyone to play the G-Man or Dr. Breen.
---
#7
12 years ago
Get rid of Robin Williams lol. Yea, Matt Damon would be a good choice for Gordon.
---
#8
12 years ago
Morgan free man is a good choice but Edward Norton is a better choice for Gordan Freeman. [spoiler]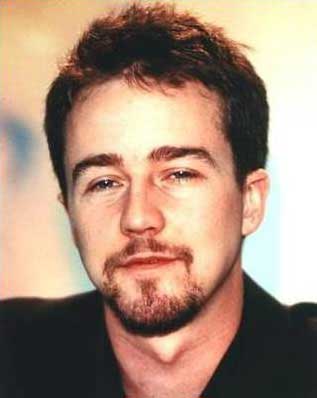 ---
8th December 2003
0 Uploads
#10
12 years ago
Ed Harris would make an excellent choice for Erwin Rommel.
vs.
---