#1
14 years ago
Post your most hated movie(s) and your favourite movie(s) here are mine hated: Resident evil movies they are a disgrace to the resident evil games. Favourites: We Were Soldiers, Band of Brothers(yes i know it's a series not a movie), Dumb and Dumber(not dumberer), Lord of the Rings series.
---
29th November 2003
0 Uploads
#2
14 years ago
30th January 2005
0 Uploads
#3
14 years ago
i trully hate "freddy got fingered" just feels like tom green excreted the script rather than wrote it. for fave movies i actualley like an obsucure one "Farewell to the king" with Nick Nolte. very romantic view of a man who gets to build a nation of sorts only to have it taken away by the progres of modern society.
---
#4
14 years ago
Hated:Mostly every game made into a movie Loved:The day after,Red Dawn,Fail safe,Full Metal Jacket,The Longest Day,Star Wars series,Street Fighter 2,E.T.,Rocky series.
---
4th August 2003
0 Uploads
#5
14 years ago
Loved: We Were Soldiers. Excellent film with an awesome story and characters; Pulp Fiction. Some of the realest dialogue I ever heard in a movie; Kill Bill vols. 1+2.; Anchorman just for the "poopmouth" quote.
Hated: Pearl Harbor...had potential to be great but they ruined it with the love triangle. What a shame that was.
---
#6
14 years ago
Favorites movies...well, I put those in the other forum. Most hated...far too many to list, but here's what comes to mind: The Mask of Zorro (what the bloody hell was Hopkins thinking?) Pearl Harbour (gotta agree with that) Star Trek: Generations Star Trek: Nemesis Alien 4: Resurrection The Watcher (Keana "Whoa" Reeves) Anything with (a) Julia Roberts, (b) Sandra Bullocks, or (c) Meg Ryan.
---
Sovereign002
VIP Member
Adeptus Moderatus We purge with chain and bolter
105,915 XP
#7
14 years ago
What was wrong with star trek nemesis. It a great movie and some nice combat scenes. I do agree with the others though there are all lame (exept alien 4 but i just love aliens)
---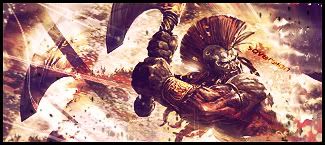 #8
14 years ago
Hate: The Hours Farenheit 911 (what can I say, I'm a right wing republican) Mortal Kombat 2 Star Trek 3 Kiss of the Dragon Lame Moster Movies (IE what Scifi channels puts on almost every day)
Love: LOTR SW Gladiator The Matrix Indiana Jones Last Samurai Pearl Harbor (the romance wasn't historical, so what, it's a movie if I want history I read a text book) Shanghai Noon The Time Machine Kingdom of Heaven
---
#9
14 years ago
sovereign002What was wrong with star trek nemesis. It a great movie and some nice combat scenes. I do agree with the others though there are all lame (exept alien 4 but i just love aliens)
Oh, it did have some cool effects--and yes, combat scenes, I agree. Even that ship Shinzon or whatever his name was apparently built was cool. As a stand alone movie, it would have been fine (if entitled just "Nemesis" with the reference to Star Trek). My problem with it, aside from being a hard slap in the face to every Star Trek fan (I'm not a real fan; I like some of it), is with plot and continuity...and basic common sense. Briefly, Picard, who stands firm for the Prime Directive, breaks it without a moment's thought; the Shinzon character is absurd (why would he hate Picard and not the Romulans, who imprisoned and tortured him, and why would he want to destroy Earth?; how could he have possibly built that ship anyway?); Picard tells Diana to endure another rape from Shinzon, which is just plain offensive and utterly our of character; the introduction of the "B4" version of Data was a laughable plot contrivance; and the death of Data was just needless and stupid. Anyway, that's for starters :p My sister's a trekkie, so I went with her to see it; can't believe I paid money to see that...ugh.
---
#10
14 years ago
Love: Knights Of The Old Republic 2. Oh come on, it's better than any movie I've seen! Well, fine, if the topic can only be about movies then I would say.... Orgazmo. Oh yeah. Hate: Cold Mountain, 28 Days Later and Harry Potter And The Chamber Of Secrets: the triumverate of evil.
---