#1
14 years ago
This is indeed sad sad news for all of us waiting for The Hobbit to make it to the big screen.
Personally, I dont think anyone BUT jackson could do this movie
With our luck, someone is going to butcher this movie, it wont be the epic it could be.....i hope i am wrong
http://movies.yahoo.com/mv/news/ap/20061121/116413362000.html
---
Sovereign002
Advanced Member
Adeptus Moderatus We purge with chain and bolter
105,915 XP
#2
14 years ago
I was fearing something like that would happen, the first time I heard that there would be a movie of The Hobbit. Than again, perhaps he doesn't srew up and we'll ahev a nice movie! You can never be sure, history has shown us that by now...
---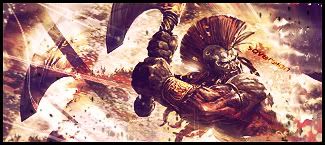 #3
14 years ago
Yes, but after Lord of the Rings, i couldn't imagine anyone else doing it.
Next, they wont have Ian McClellan playing Gandalf.......
---
#4
14 years ago
Well, the article does say
The announcement came amid an ongoing dispute between Wingnut Films and New Line Cinema over the amount Jackson was paid for "The Fellowship of the Ring," including DVD payments. While Jackson hasn't said how much he believes he was underpaid, The New York Times last year quoted his lawyers as saying it was as much as $100 million. He is suing New Line Cinema over the shortfall.
Jackson must have earned at least $ 40 M off of the Trilogy alone, once salaries and royalties are all figured, not to mention the exposure as a director that landed him new deals like the $ 10 M King Kong salary. I don't exactly feel sympathy toward him if he's dropping this over a lawsuit for $ 20 M (which could still be lowered). He's already earned tens of millions of DOLLARS off of a movie, and it's not like he came up with the Lord of the Rings concept. He was a director who made three movies completely based on a series of books.
---
#5
14 years ago
If the studios did screw him, then he has a right to fight, even though he has already made a lot
---