#1
15 years ago
Does anyone have any info if they're gonna make a Predator 3? I think it would be awesome. The first one was great and the second one was ok. It says here. http://www.countingdown.com/movies/1372/news?item_id=3279628 that the Rock is unsure about staring in a Predator 3 if they make one. It could be really good if it's done by a good director, not like that guy that did AvP...he ruined that. What do you guys think?
---
#2
15 years ago
Actualy, i think they are making a AvP2, which means it could be better. It would kick ass if it was set like 5 years after Aliens.
Then it would be like-
*Group of Space Marines are called too a planet, too fight a fierce alien threat, fortunatly for the Marines, they have encountered the aliens before, and have special technolagy suited specificly for the Aliens*
Unfortunatly for them however... the hundreds of aliens that were reported.. turns out too be ( Seemingly ), one hive.
What was realy responsible for the killings... was a organized band of predators, these werent the hunters your used too... these were full fledged elite pirates....
If only the marines knew what they had gotten themselves into*
* Clip of a Marine with a pulserifle blasting away at a alien, killing it.... calming down with rain pounding... then when a Predator gets exposed too the rain he impales the marine*
Be Ready, coming december 2006.
---
#3
15 years ago
If there's an AvP 2, it will probably be bad again. Although I would like to see the pred-alien in it. Remember what happended to the dead Predator in the ship at the end? But still, I would like to see Predator 3.
---
#4
15 years ago
I dunno, I think the story was kinda finished in AvP 2. Perhaps, if they set it out in like 10 years time and make something completely new...
---
9th August 2003
0 Uploads
#5
15 years ago
There's the aspect of the Predalien seen right at the end of AvP to pick up on...
---
#6
15 years ago
Interesting, I saw AvP2 this summer. I kind of liked it. It's always cool to see how the story continues.
---
Sovereign002
Advanced Member
Adeptus Moderatus We purge with chain and bolter
105,915 XP
#7
15 years ago
I would like to see a pred3 AND an avp2. I dont see why everyone thought it was so bad, I loved it: the qraphics were better, the aliens were, there was the storyline that was ok, and the predators weaponry which suited them.
---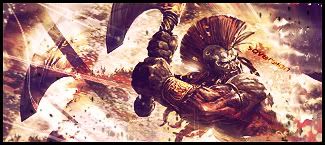 #8
15 years ago
huh you saw avp2?? well i think actually that that pred alien is being killed by those predators but they want to let you know that there will be a next movie..
---
12th November 2003
0 Uploads
#9
15 years ago
AVP was a fun movie, but it needed something more to become a GOOD movie.. I havent seen AVP2, but im curious.. was it directed by the same guy?
about predator3, I dont think this is gonna be such a good idea.. I liked 1, 2 wasnt that good... they should really continue on the alien vs predator theme, but with a better crew ;)
---
#10
15 years ago
How have you guys seen AvP2? it's not even out... AvP2 would be awesome, but with a better director.
---