30th December 2002
0 Uploads
#1
11 years ago
So... when I first heard about this show, I figured it was gonna be lame. I thought it was a concept lacking any plot depth with limited possibilities. After reading all the great reviews, I finally checked it out and I couldn't have been more wrong.
This show has great writing, interesting and well played characters with intriguing dialogue and plenty of cliffhangers leaving you on the edge of your seat wanting more.
Proof of that is I've watched the entire 1st season (22 episodes) over the past 3 nights, staying up past two in the morning each night, losing sleep and paying the price at work. Again this morning, with my lack of sleep, I feel like a zombie.
I should be all caught up with season two by the end of the weekend. (I'll check this thread after that) I can't be the only one here who loves this show.
btw - It is kind of nice to be able to watch it for the first time all at once in a marathon like that. No waiting for the cliffhangers. ;)
---
#2
11 years ago
Yeah I watched quite a few today, (nothing to do on Australia day) and it seemed like an okay show, I really should have started from the start though. IT seemed to me like I knew everything that was going on in the show, but there needed to be more, It just wasn't intriguing enough for me.
---
Sovereign002
VIP Member
Adeptus Moderatus We purge with chain and bolter
105,915 XP
#3
11 years ago
I love the show! It's a great combination of life in prison together with the tention of escaping using a well-thought plan.
---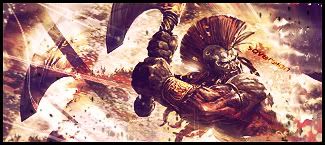 10th April 2006
0 Uploads
#4
11 years ago
It's a fucking awesome show! I almost cried when the 1st season ended like that, it's really intense when you get into it. Although, thanks to the internet, I've seen half of season 2, so I'm not watching it on TV at the moment..
---
5th August 2003
0 Uploads
#5
11 years ago
I saw the first season and it was pretty good, but I lost all interest in the show when I started watching season 2. Once they got on the outside, it became another Fox show, too many lame plot-twists.
---
26th January 2007
0 Uploads
#6
11 years ago
i luv this show :X my fav and lost same :)
---
30th December 2002
0 Uploads
#7
11 years ago
Octovon;3504017...Once they got on the outside, it became another Fox show, too many lame plot-twists.
Funny thing is, there were just as many "lame" plot twists on the inside, but to each his own. ;)
I'm finally all caught up and I'm enjoying the 2nd season just as much as the 1st. I really love the characters and I like seeing them interact in the real world.
I must say, the show can't last for too long if everyone keeps ending up dead, can it? I'm not sure how many seasons they can keep this up, but they did manage to successfully stretch out a prison break over an entire season, and never once did it feel like the show was dragging.
One thing's for certain though: Scofield's tattoo is friggin' bad-ass, and I'm not even a big fan of tattoos!
---
#8
11 years ago
There will be three season's, the show is a 'trilogy'
---
#9
11 years ago
best show ever. cant wait for more
---
#10
11 years ago
I swear i'm like the only one in the UK that actually watches it legally on Channel 5 Monday nights. Seems like near enough everybody else just downloads it as soon as it's shown in the U.S and uploaded onto the internet, which means everybody else here is like 10 episodes ahead of me. :(
---