#1
13 years ago
Have you read any of Tolkiens books? If so, which ones and what do you think of them. I've read The Fellowship of the Ring, the Two Towers and the Silmarillion.
---
#3
13 years ago
I've read the LOTR trilogy and the hobbit, only other one I've seen in bookshops is the silmarillion but I haven't bought that yet. I think they're awesome books but sometimes in LOTR it went into too much detail about the environment which kinda bored me.
---
#4
13 years ago
I agree, and then the battles were quite brief. The chapter Gandalf the White was about 20 pages long whereas the battle of Helms Deep is about 8 pages.
---
#5
13 years ago
I read them all, and loved them all. Tolkien did a wonderful job of putting you there...that's all I will say
---
#6
13 years ago
Tolkien is a God...Thats the only way I can describe the author. The books are amazing and I found to be much more wonderful than the LOTR Movies.
---
Sovereign002
Advanced Member
Adeptus Moderatus We purge with chain and bolter
105,915 XP
#8
13 years ago
I read them all, except the history of Middle Earth. Well, I'm not sure if I read it or not, what's it about? The creation of Middle Earth with the 'song story' if that's the case I've read it.
---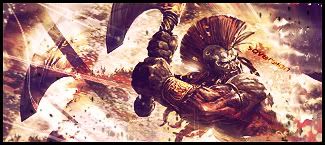 #9
13 years ago
This is the Third time I'm reading the Trilogy, I readthe Hobbit 4 times, the Silmarillion twice, I read all the Trilogy twice and I've almost finished the Fellowship again I'm a big LOTOR nerd
---
#10
13 years ago
You're so much of a nerd you forgot it's LOTR not LOTOR?
---