#1
15 years ago
there soo many crap movies coming out these days but there are some good ones, but they never get the atension they should get. please list the movies u think are underated and your views on movies today are they any good? and the doom movie?wtf sounds terrible the rocks in it?
---
13th April 2005
0 Uploads
#2
15 years ago
i love movies. couple new movies that I thought were very good: 1. Crash. 2. Sin City. In general I think that contemporary films have greater potential because of the evolution of technology (effects). So, there are some really good ones. At the same time, many movies are simply "churned and burned" - quick productions to cater to a specific audience. The sheer volume of movies produced is amazing - but the vast majority are low quality.
---
#3
15 years ago
"Snatch" and "lock, stock and two smoking barrels"; both amazing films by guy ritchie!
---
#4
15 years ago
"Snatch" and "lock, stock and two smoking barrels"; both amazing films by guy ritchie!
Yup. Lost in Translation (Because people are retarted.) Down by Law (Mainly because no one has ever heard of it.) Resevoir Dogs (Seriously, a lot of so called "Terentino fans" have never even seen this.) American Movie (An AMAZING documentary that inspired my ametuer film-making career.) And a million more that I can't think of, I'm tired, I'll post more soon.
---
#6
15 years ago
Mean Girls :D naw jus playing, for me it would have to be a movie that came out of mexico called Amores Perros its a real good movie and everyone should check it out.
---
Phoenix_22
Advanced Member
46 and 2, are just ahead of me
255,785 XP
23rd September 2004
0 Uploads
#7
15 years ago
Hitchiker's Guide to The Galaxy. The book is 500x better, the movie is horrible, i fell asleep about 30 minutes into it.
---
#8
15 years ago
I saw this film last night, 'Butterfly Effect', it was amazing, I was watching it with my family and by the time it finished we found out that it had at least 3 different endings to it which we had all seen different ones, it was great.
---
Sovereign002
Advanced Member
Adeptus Moderatus We purge with chain and bolter
105,915 XP
#9
15 years ago
i think most movies that get high awards like: 'the avator" arent really good:( But i loved: the butterfly effect, alien vs predator and star trek nemesis
---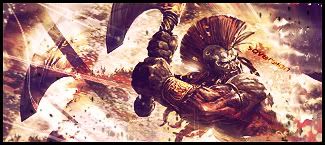 #10
15 years ago
I loved Montana and Meggido, both seriously underrated. LOTR, Aviator etc. are overrated.
---