#11
14 years ago
A movie called Near Dark. It's actually from the '80s, and I don't know if it was popular then, but it's a pretty damn good movie, I thought it deserved mention. Evil Dead 2, still an older one, but good none the less. The Village, didn't seem to popular around where I live, but I thought it was good.
---
#12
14 years ago
Inara The Village, didn't seem to popular around where I live, but I thought it was good.
I really hated that movie :) No action, no excitement and not much happend in the movie. And the sotry wasn't that good either, in my opinion ;)
---
#13
14 years ago
I kinda liked the story of it. Only for the reason that, all the people lived in fear, thinking something was outside of their village. And that people will listen and follow anything if fear is induced, even having never seen what that fear so much.
---
Sovereign002
VIP Member
Adeptus Moderatus We purge with chain and bolter
105,915 XP
#14
14 years ago
MemorexI loved Montana and Meggido, both seriously underrated. LOTR, Aviator etc. are overrated.
Well i dont really think lotr was too overated, well ofcourse a little bit but it was still a very good film. It sure was a hell lot better than star wars 3
---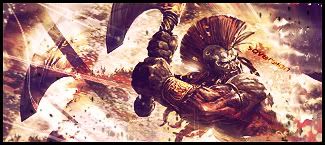 #15
14 years ago
If you consider yourself to be a smart person/thinker i have the movie for you. It is a "B" title movie but one of the best i have ever seen. it will make your head hurt. one of the actors, can't remember his name did almost everything (wrote, produced, music, lead actor, his parents even brought the food for the crew). its called "Primer". SEE IT!!!
---
#16
14 years ago
Downfall. I really liked the movie (So does Donitz), and the only reason I knew of it was because it was on the self of Blockbuster. It was an amazing account of what happened in Hitler's bunker at the end of the war.
---
3rd October 2005
0 Uploads
#17
14 years ago
"The Jacket" with Adrien Brody and Kiera Knightley. I really like this one. Its not the best movie out there but still worth a watch.
---
#18
14 years ago
The Fifth Element
I just love that movie, but I think it went under the radar for many folks.
And, in my humble opinion, LOTR was deserving of all the hype it received.
---
blurb23
I take what n0e says way too seriously
50 XP
28th November 2004
0 Uploads
#19
14 years ago
Mean Girls is seriously a good movie. I'm not joking at all. It's hilarious. Even though it's a Disney movie (shockingly), don't let that put you off. It's amazing.
---
16th October 2003
0 Uploads
#20
14 years ago
So true....
That thing on the word vomit made me cough up a lung...
Daredevil...my underated movie...great directing awesome sound track...
give it a chance
---