#1
12 years ago

Name: GATES TO AESGAARD - EPISODE 1
Author: KoukouStudios & Thepriest909
Version: 1.0 Date: 11/6/2007 Category: Quests and Adventures
REQUIREMENTS: Oblivion Patch 1.2.0.214 (Official patch v1.2)
Homepage: gatestoaesgaard.tk
DESCRIPTION ===========
An action horror quest plugin for Bethesda's "Elder Scolls IV - Oblivion".
The player will have to deal with an ancient twisted evil, well hidden in the ages, through a journey in time and space and the hellish kingdom of the "Cursed Ones".
This project is going to be released in several episodes because of its large length. Although every episode has its own unique ending.
FEATURES ========
1.Entirely new world 2.Quest system 3.New enemies 4.New Sound & Video Material 5.Five new unique books and several notes written by Margaret Farrell 6.Custom weapons and armors 7.A full cluttered house in Jerral Mountains
The Quest is estimated to take about 4 or more hours depending on style of play
SUGGESTIONS FOR THE MAXIMUM EXPERIENCE OF THIS QUEST ====================================================
1.I call this plugin a "War of Images". I've spent hundreds of hours trying to create just the right atmosphere at each location of this project. The lighting is 60% of the experience so.... It is recommended that you don't use "Nighteye Effects"! The only result it can cause is to spoil the experience you would have without it. You will find enough torches to pass through this quest.
2.Try to leave your companion at home this time. Expect that a companion will be lost in the "Abyss" stage, Either by attracting the immortal Abyss creatures or by falling to "Nowhere".
3.Do not use console cheat codes because they will probably break the quest line and cause failure to complete it.
INSTALL =======
Install the plugin using the dedicated installer. ------------------------------------------------ 1.Use the installer to extract the files into your oblivion directory. 2.Check the GTAesgaard.esp at the Oblivion launcher/data panel. 3.Play.
UNINSTALL =========
Uninstall the plugin using the dedicated uninstaller ---------------------------------------------------- Use the "Unistall_GTA_EP1.exe" located in your data folder.
KNOWN ISSUES/BUGs/INCOMPATIBILLITY ==================================
To my knowledge there are no known issues, bugs or conflicts.
CONTACT =======
ThePriest909: ------------- Official Forum: gatestoaesgaard.tk E-Mail: [EMAIL="sjkoukou@yahoo.com"]sjkoukou@yahoo.com[/EMAIL]
CREDITS =======
Gates to Aesgaard - Episode 1:
Developed & Produced by: KoukouStudios & ThePriest909 Storyline by: Thepriest909 - Special thanks to Margaret Farrell Quest Programming & design by: ThePriest909 Quest Tab translation by: Alkistis Quest Tab editor: Margaret Farrell Sound Designing by: ThePriest909 Video Production by: ThePriest909
New worldspaces & cells :
Designed, built, textured and cluttered by: ThePriest909 Special thanks to Lightwave.
Books & Notes written by: Margaret Farrell
Helmets of the cursed ones created by: Xanthipos (meshes) & ThePriest909 (textures).
Rasin's, Clathron's, Swartan's and Myriam's armors originally created by: GuarTrainer Armoury Of Conan at The Elder Scrolls Nexus - Oblivion mods? You betcha!
Soulkeeper, Stochan's sword, Cursed Axe and Blade Key created by: GuarTrainer Armoury Of Conan at The Elder Scrolls Nexus - Oblivion mods? You betcha!
Abyss Dragons originally created by: Tarnsman Wogs at The Elder Scrolls Nexus - Oblivion mods? You betcha!
Abyss Gods & creatures retextured by: ThePriest909
Cursed legion Armor retextured by: ThePriest909
Custom Hairstyles created by: Ren Rens Beauty Pack at The Elder Scrolls Nexus - Oblivion mods? You betcha!
Spiders were taken from MMM and according to their readme file the credits are given to: Grimdeath, Xmarksthespot, Cryo_, Cryonaut, Grimenir, Orix, Mdogger, B3w4r3.
BETA TESTERS: =============
Alkistis Harley5by5 Vissroid Anja The Whisperer DarkSeducer Dr Freeman Savage Anna Papageorgiou Timothy Down Twisted Picture Lectoras Jonathan A. Rotten_Soul Eduart76 Socrates Jason_K Hell's Core Babylon's Legent Internal Clock GodSpeaker Marian Adrea Colt
SPECIAL THANKS ==============
A really big thanks to:
To my good friend and great novel writer Margaret Farrell for her ideas and for giving me the permission to add her stories as a part of this work. This project propably wouldn't exist without her help.
To Tarnsman, Ren and GuarTrainer for giving me the permission to use their models.
To the Greek Oblivion Guild: Greek Oblivion Guild Forums
TOOLS USED ==========
TES Construction Set Oblivion Mod Manager 3D Studio Max DDS Converter NIFSkope Photoshop TES4Gecko Wrye Bash Tes4qlod Readme Generator LICENSING/LEGAL This project includes the concept and artwork of a number of other people as well as my own. You must contact me to obtain permission before repackaging any part of this mod. This includes, the original idea, artwork and all original books and notes not owned by Bethesda. (C) KoukouStuios & ThePriest909
DOWNLOAD LINK: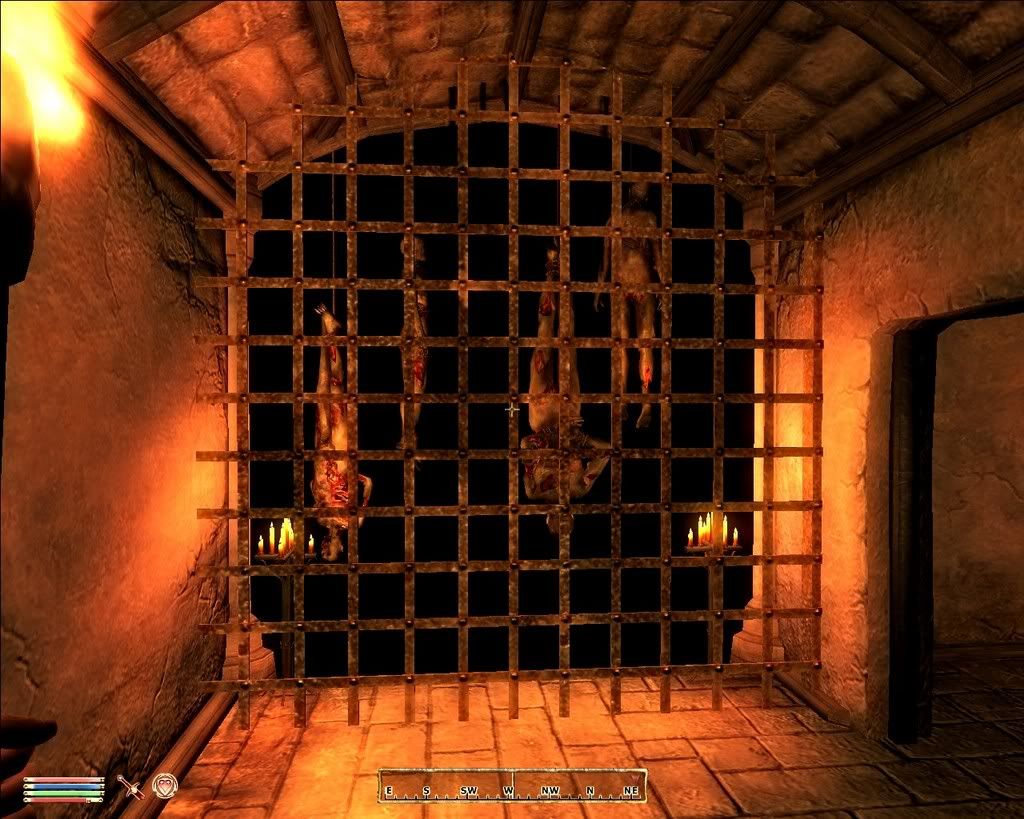 ---
#2
12 years ago
Nice Sreenshots, a real hell mod :)
---
#3
12 years ago
PC_Master;4029331Nice Sreenshots, a real hell mod :)
Thanks PC_Master :) It is something more like an expantion than a mod actually.
---
#4
12 years ago
All mods are expansions when you think about it. Looks pretty good, world building is excelent, but the meshes aren't exactly... unique. Hmm... a Xivilai in a red and dark area with a red storm... where have I seen this... Oh yes, Oblivion. Be carful though, when you scale things up, glitches will arise.
---
#5
12 years ago
Pictures are just pictures and I have posted only non-spoiler shots. Believe me there a lot of new creatures to see.... But that's not the point of this project. Go ahead and play it yourself and you will see the difference between an expantion and a mod.
---