#1
12 years ago
Hi I am getting oblivion soon hopfuly and I would like it if someone could make a big imperial style palace that has a nice draw brige and a big gate like kavach. it has palace gaurds that will do what real gaurds do it has 6 gaurd towers one at each corner and two at the entrence on each side. there is no loading so you can go on the towers and wall the gaurds will and there is a wach caption and a body gaurd with no helmet and a silver clamor there is all the servents armour, food,alcamist,horse stable. It is basicly the ambustic manor the guy that collercts statues. In the privit corters it has a door going to the top of the tower. but cut the tower a little smaller so I can look over the land. it should be located on the black road past coarl I don't know if anything is ther bye the water I forgot it should have a dock with two ships you can buy it for 100,000. pleace get back if you need mor information I was planing to use the mod that lets you pick up the funacher.:) sorry for bad spelling.
---
Sovereign002
VIP Member
Adeptus Moderatus We purge with chain and bolter
105,915 XP
#2
12 years ago
Firstly, you almost 'command' our modders to make you this castle, they have a life on their own, so I don't see why they would make a huge mod like you're asking just because you said please... Second, your explanation is very sketchy, not to mention hard to understand. use some spaces and alineas, take a breath and explain calmly what should be where and how it should work/look like. Third, what do you mean with "do everything real guards do" I believe the oblivion guard act rather guard-like already. And final, how in gods name is it possible that a guy from Ohio has such bad spelling (I presume it's Ohio in America...correct me if I'm wring)
---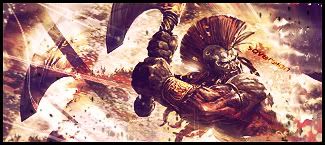 #3
12 years ago
no ur right i think. theres no such thing as being wring though
---
#4
12 years ago
Sorry! I was being rushed. What I ment was west of Corral at the end of the black road,I wanted it there but is there andything there fort,dungon,ect? it was suppost to have a kavach type moat a drawbrigge and then a gate thing with a hidden button on the ground. I did want a did want a dock with to ships you own. the castle was the anvil castle. but in the couts room have a sectret hallway with doors that lead you to the secret aorumory room in the cheat thing the alcoumy room and the room with all the enemys that you fight. It will have a stable with a white horse called and another called blosom. Becaues there is no loading in between the main walls and outside you can walk on the walls and towers. the guards are the palace guards and patrol they stand on the walls and at the doors. one is your body guard he has no helment and a silver claymore. there is a women that is kinda like a companyion she will sit in the other throne chair or follow you and on the 20th through 30th she takes blossom to anvil to meet the countiss. you can follow her, she also has a guard. her name is vicktorya however you spell it.I now see there is no river were I said to put is so if you can please make a river to the one that is already there. also is there any way to make roads you made or rivers show up on the map? I think that is basikly it. I am not trieing to command modders. sorry agian. ohyah the inside of the castle should be the same. if this is all possible please tell me. I know it will take a wile but take as long as needed do it only when you want to. when your done post it here and on the oblivion source. here is a link hope it works
---
#5
12 years ago
me agian I forgot, in the walls there were the stable and docks should be there should be 2 imperial houses on each side of the walls one on the left and one on the right the one is used as a arumory for the men like in the prision, and the other is were they sleep. the towers can't be entered but on each wall should be some steps that you can go up to the top and that women can be named rose anna (how ever you spell it. I suck):lol: I forgot there should be the smith that was there before a alcamist,cloth sells nice expenxive cloth. A a spell seller that recharges stuff, guys that take care of the stable the stable is inside the main gate. and if I didn't say this before the big walls that are around the castle are open. the court yard is closed like normal. if it is possible ad a few houses with npcs you go to the castle to bye stuff I was going to ask if you can make a smith store a inn a a store that sells food cheap cloth and other stuff. hope that is enough information
---
#6
12 years ago
look, the best way to get what you want is to do it yourself. i really wanted somethin like this in the game, so i didn't request a huge mod like this, i made my own (which got really far, then my computer got lots of viruses and i lost all the files). So don't just request something like this, make it yourself, and maybe if you go and make it, you could get some people to help you with it.
---
#7
12 years ago
OK, i just re-read what you (lukas87) said in your last two posts and all i have to say is "what?". Also, its very confusing to understaind what your saying (even though i think i got the main point of it). And what your talking about doing could take months to do, not building the buildings and the castle, that wouldnt take long, but to get the NPCs to go and do what you told them to do would take a really long time. Also, how long have you been planning this mod out cause it sounds like you've got mod increadably planned out.
---
#8
12 years ago
There is such a thing a "too specific". If you were paying a modder to do this, then you could (and should!) be as specific as you can. But you're asking someone to do this for free. In the end, it will be the modder's mod, not yours. The modder can make it however he or she wants. If you want something this exact, learn and do it yourself. I highly doubt you'll get anyone here to do it just because.
You may also want to work on your grammar and spelling. It is very difficult to understand everything you say.
---