11th March 2006
0 Uploads
#1
11 years ago
Oldblivion is the essential addition for all lesser PCs. Even greater ones can benefit from faster framerates. It entirely transformed by Oblivion experience. I suffered a slow, laggy game. In the initial character screen, it was so slow that I couldn't change my character's appearance at all because it took too long to move the mouse. And it looked awful. Oldblivion not only increases the framerate by tonnes for a smoother game, but actually makes it look better. I was introduced to it by a friend who had similar problems, and he recieved similar results. For more info and downloads go to their website at: www.oldblivion.com
---
Sovereign002
VIP Member
Adeptus Moderatus We purge with chain and bolter
105,915 XP
#2
11 years ago
I'll have to check that, I just got a new comp from as off yesterday, so I haven't installed oblivion yet. And I don't know how it will run either, but when it's as bad as it was on my prvious comp I'll use it for sure!
---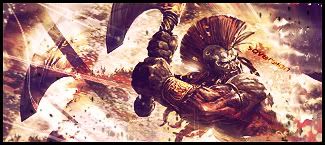 #3
11 years ago
hmm oldblivion huh?i guess ill check it out i la a lot when im in the waterfront. A LOT
---
21st March 2006
0 Uploads
#4
11 years ago
I use Oldblivion :D Makes my screen have color on my old Radeon 9250.
---
13th December 2006
0 Uploads
#5
11 years ago
Think it will work for some one who cant even get the game to start to work on their character. lol
---
#6
11 years ago
Wow, i just downloaded this, it's AMAZING. I recommend it to all users who can't get a framerate above 20 in oblivion, i run the game on medium graphics and it looks like high!
---