#1
12 years ago
I was wondering if it would be possible to setup the Oblivion items to recharge their magicka over time like I believe Morrowind had. Aside from the fact that items are much more limited in # of abilities you can plug into them, but also how often they can be used. Sure you can use soul gems to just recharge them, but that gets to be a little inconvenient.
---
Sovereign002
VIP Member
Adeptus Moderatus We purge with chain and bolter
105,915 XP
#2
12 years ago
No your items can't regenerate themselves as in morrowind...sry m8 I think you'll have to get those soul gems...
Oh sry didn't see I was in the modding area...don't mind this post
---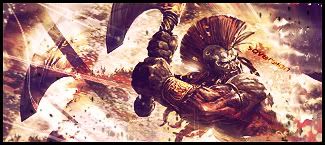 #3
12 years ago
Yeah, If some how the Enchanted Items could recharge them selves. that would be pretty niftty
---