7th September 2006
0 Uploads
#1
13 years ago
Ok when i'm installing the game I get this message: oblivion will now detect your video hardware and configure accordingly. or somthin like that, and then I get an error saying: Video hardware unrecognized. video quality settings defaulting to medium quality. After that game installs as normal, but when I run it I get an error saying: Oblivion has encounterd a problem and needs to close. I tryed using Oldblivion but it didn't make a diference. The windows game adviser said this game would work. My video card is a Geforce 440 GO. Yes my computer is a laptop. Will somone please help me so my $50 are not wasted!?
---
23rd March 2007
0 Uploads
#2
13 years ago
First things first that mobile GPU is way too slow for decent gameplay.
Secondly, mobile chipsets aren't supported by Oblivion and even oldblivion for that matter, so it's kind of expected to have a few glitches.
---
Sovereign002
Advanced Member
Adeptus Moderatus We purge with chain and bolter
105,915 XP
#3
13 years ago
Like Will said, laptops aren't the best material to play a game like oblivion on.
---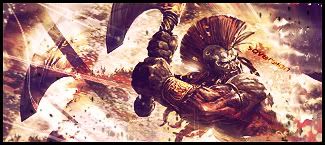 #4
13 years ago
You cant say that. My laptop runs it as good as it would run a game of Solitare.
---