#1
13 years ago
I bought Shivering Isles a couple of days ago and only got myself to install it today. Now, I was planning to combine it with the Deadly Reflex 3 mod (amongst a few others) and I read in the DR3 readme that you need to install patch 1.2 if you want to combine Shivering isles with DR3.
So I uninstalled Oblivion, reinstalled it, installed patch 1.1, but for some reason I can't install patch 1.2. It gives me this error message:
Spoiler:
Show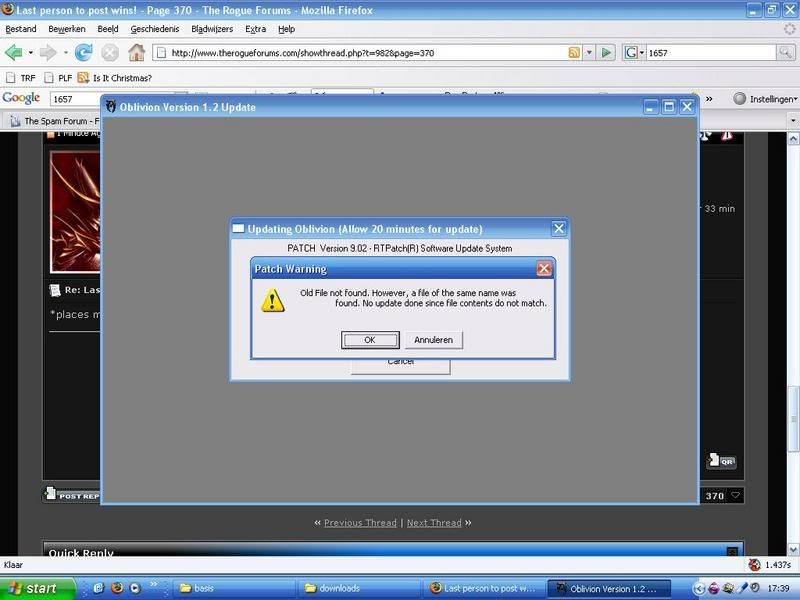 Now, I've tried installing the patch first, then Shivering Isles and visa versa, but the error stays the same.
Any ideas?
---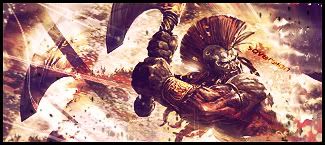 #2
13 years ago
Didn't someone else have this problem a few days ago? When you uninstalled Oblivion, did you delete/remove your entire Oblivion Directory? If not, there could be some of the residue from past mods, and for some strange reason, one that's affecting your install. Do you know which file it's saying 'old file not found' to?
---
#3
13 years ago
I don't know if someone posted this before recently, I haven't checked for it tbh.
I have no idea which file it can't find, the message from the screenshot is all it says.
As for my Oblivion directory, I deleted the entire folder. Still nothing. I'll try to download the patches from another site, maybe something went wrong in the download. :/
---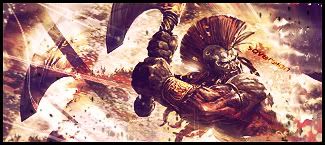 #4
13 years ago
If something went wrong in the download, the computer would let you know... in other words I highly doubt that's the case. Try re-installing the patch, when the 'old file not found' dialog box pops up, move it aside; on the progress par it should say which file.
---
#5
13 years ago
Hmm I will, I'm at my dad's right now so I don't have it here. When I get back at my own comp on Monday I'll have a look. I think the message appeared somewhere around 4%, but that can be any file. =p I'll get back to you Monday evening.
---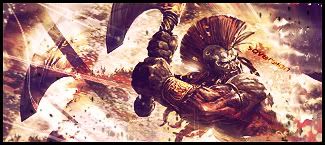 #6
13 years ago
Right, I'm back and even more confused. :/
Spoiler:
Show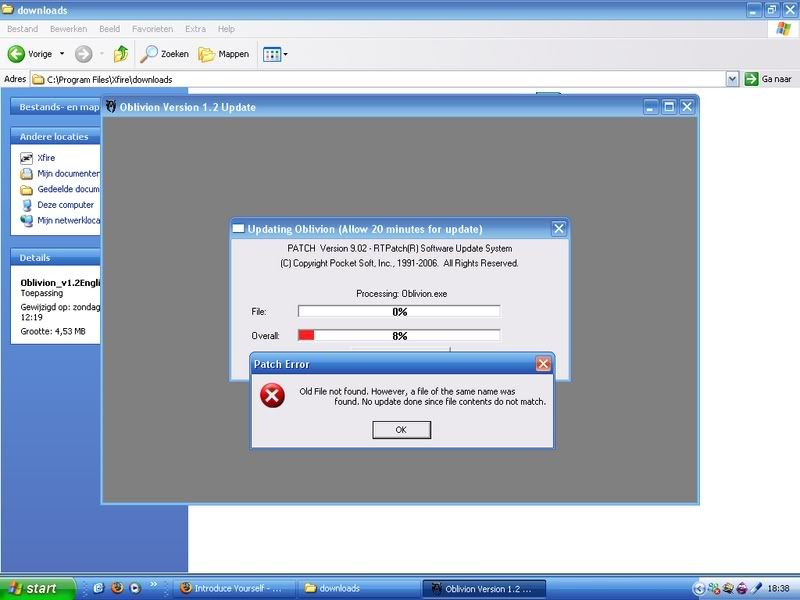 As you can see it thinks Oblivion.exe is corrupted somehow. I have no mods installed, only the 1.1 patch and Shivering Isles.
---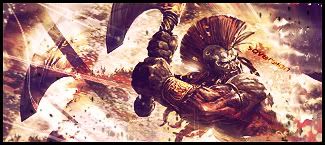 #7
13 years ago
Oh! Found your problem! The clue was to the left the the installation window, you can see "Oblivion_v1.2Engli-". You don't need the Oblivion 1.2 patch, you need the Shivering Isles 1.2 patch. You can get the correct patch, [COLOR=teal]here[/COLOR]. The are two v1.2 patches, the first is an Update for people with just Oblivion, and the second if for people with both Oblivion and Shivering Isles. It's looking for the Oblivion executable, but instead it's coming up with the Shivering Isles variant, and thus, an error message.
---
#8
13 years ago
Oh I see, thanks Dave, I didn't know there were two and probably never would without you.
---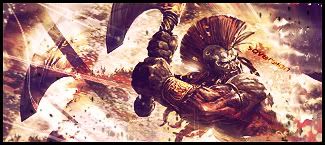 #9
13 years ago
No problem. It's what I'm here for!
---