#1
11 years ago
[COLOR=Green]The Turning Point! Battle in India 1944 [/COLOR][COLOR=Green][COLOR=Black]Oh yes oh yes... the time has come again for Forgotten Honor to launch a new chapter in the original campaign "Rising Thunder".
It is now the 5th chapter, which means the campaign has reached its 13th map in the chronological struggle for the commonwealth colonies, against the fierce japanese empire. The Battles in India were indeed the Turning Point of the war in South-East asia, and the massive fightings around Imphal and Kohima is refered to as the "Stalingrad of the East" as the sieges were of the same scale and importance, and had the same turning effect of the campaigns as the defeat the germans faced in Russia.
The first map we release for our players is the notorius Battle of Imphal which incredibly havent been produced properly by any Battlefield Mod- or Map-makers, so ofcourse we need to deliver this to the community! We also want to release some nice screenshots of new updates from our superb Mod, including the newly skinned Shinoto Chi-Ha, the M3grant and the British-Indian Soldier!
[/COLOR][/COLOR]Battle of Imphal, March 15, 1944 The Battle of Imphal took place in the region around the city of Imphal, the capital of the state of Manipur in North-East India from March until July 1944. Japanese armies attempted to destroy the Allied forces at Imphal and invade India, but were driven back into Burma with heavy losses. Together with the simultaneous Battle of Kohima on the road by which the encircled Allied forces at Imphal were relieved, the battle was the the turning point of the Burma Campaign.
To join this unique campaign, visit
Forgotten Honor Tournament - Best Forgotten Hope Tournament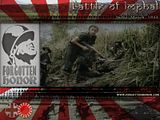 crossing over to imphal
Imphal market
Imphal streetcorner
The Road out from Imphal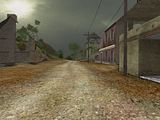 Down Manipur valley
Indian Farms
The Imphal Plains
MileStone 109 Supply dump
MileStone 109
The Shenam Saddle
The Shenam Saddle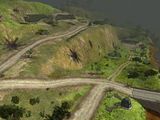 Lower Imphal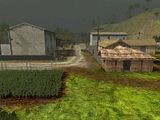 Bridge to Lower Imphal
The Kangpopki missionary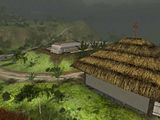 India in ruins....
Japanese 15th Division encampments
Japanese 15th Division encampments
Imphal plains
The city is burning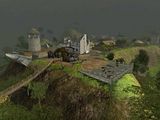 Imphal temple ground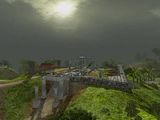 Indian civilian homes
Bren Bunker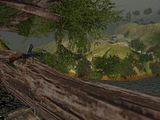 A proud Japanese officer posing infront of the FHT Shinoto ChiHa
The Shinoto Rolls out..
Down the Shenam Saddle...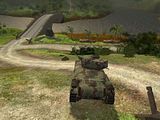 ..up the Imphal hill
A tough dude
British Indian Soldier, protecting the Commonwealth!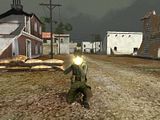 The M3Grant in all its glory
A handy Indian Engineer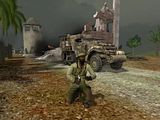 ---
28th August 2006
0 Uploads
#2
11 years ago
Wow it's about time that Indians got their place in FH! Now all we really need are black people and we'll have the world covered...racist EA:p
---
#3
11 years ago
This map just makes me sad... Firstly cause playing that map with more than 5 people would give my PC a heart attack, Secondly because I can't do anything of the sort... Even the twin tire tracks are beyond my comprehension of how to do.
So basically it's a huge compliment :p
EDIT: Has F|H become more relaxed from a few years ago? I remember my little brother in one of the practises and half of it was teaching the soldiers how to stand in line... Also, do you ever play a map that is even remotely ugly? I don't know if changing the 170 ping to an fps of 10 is such an improvement... ;) (<- is in WaW)
---
#4
11 years ago
Thanks for those kind words :D
Paasky, this map is not so heavy for a decent computer, i set the fogend to 225 which is mediumrange, just enough so players can see from one flagzone to the other... Second of all 170 ping I dont know where you took this number from, we have players from europe, USA, scandinavia, brazil and average ping is around 40-50, with tops of around ~100 for american players, ping has never been an issue in our battles. 10 FPS you would only get on this map with a 1.5ghz 512mb computer, but that's not a problem with the map IMO, i recommend anyone that plays in FHT to have minimum 2ghz and 1024 ram... also I have written these tutorial how to configure your Forgotten Hope to get the best possible performance in-game:
Forgotten Honor Tournament - Best Forgotten Hope Tournament Forums-viewtopic-FHT6 Lag Issues Thread
Relaxed, Im not sure what you mean, but we still play the best organized and structurized game of Battlefield there is, and we do so because every single one of us has played Bf1942 for almost 5 years, and we are sick of the nonsense that goes on on pubbie servers, we make strategies and play the maps the best way possible to create realistic WW2 experiences.. If you want to steal a tank or dedicated vehicle from another company, well then the boot out from the server will surely land on your behind ;) if you dont listen to orders from your captain, then there is always some other player who will, that will take your place on the server. The standing in line stuff that you mean I havent seen, but ofcourse if a general is trying to explain a strategy over TeamSpeak for 30 guys, then how is that possible with everyone running around and shooting?.. its like trying to teach 3rd grade without discipline = its impossible, and it will result in defeat against the other team. The whole thing about F|H|T is that we are running 32 vs 32 battles, and if you ever played Forgotten Hope against 32 trained guys who work together, you will know how hard it is to beat them, its by far the highest possible form of play, its like taking clan-wars and multiply by 4 (if a normal clan war is 8 players, we have on each side 4x8 players) so ofcourse every job needs to be done, or your team will get overrun....
Just wanted to fill you in what this tournament is all about, this map, together with lots and lots of other creations will reach the public scene later this fall, if you dont want to join our tourney, you are very welcomed to testplay the public mod when we are about to release it, I can contact you when that is official. Cheers:cool:
---
#5
11 years ago
I've played in World at War (the original tournament btw, F|H was created because of some mishaps between admins, but we're not discussing that here) for... 5 campaigns now (#13 has being going on for almost a year), on & off for atleast 4 years. And just commanded an inf company for about 7h, so I wouldn't say I have no clue how these things work ;)
The 170 ping is what I get on the WaW battle server, which is in Dallas, while yours is in London isn't it?
Oh, and maybe that was just a bad day for dutch :lol:
Just tell me which side & company has the most pansies in it & I might join up ;)
---
#6
11 years ago
Aaha OK, I didnt know you play in WaW :)
It really doesnt matter which side you join, I am in allied but at the moment the two sides are quite equal, the allied are leading the campaign at the moment, so perhaps you could join the axis, where do you live? (yes our servers are in the UK)
---
23rd March 2006
0 Uploads
#7
11 years ago
No mate no bad day,
Ofcourse i have my reputation against me, so that doesn't help. But if i am in the lead of a training and spend my time on it, i want people to listen and to help getting the job down, to do that I use my ways, witch can be kinda hard on a little brother :) I ask discipline and not tking, running around, shooting in the air people, but that is the same in waw, they will not accept that also. It is just, when dutch does it, the word spreads and people that never even met me, can say, you see, I told you, he is a *****. Anyway, I see you joined the Axis side, I hope you will enjoy it, cause we have great battles and all I can care about is that you have the same fun as me, we get a gift each week from our mappers like Natty, and if it is up to me, everybody in FH should get a chance to see how awesome our maps and minimod are.
So enjoy it and when you have Q's feel free to ask mate.
dutch
---
J_Fin
GF is my bext friend *hugs GF*
50 XP
15th March 2007
0 Uploads
#8
11 years ago
Of course he chose 93rd....
---
#9
11 years ago
Axis & the only inf company free... Wasn't a tough decision ;)
---
Lt.M@rv
It feels so empty without me
50 XP
24th September 2006
0 Uploads
#10
11 years ago
Nice map, really cool.Could someone tell me when some of those maps will be avlaivable 4 download?
---