#1
12 years ago
EDIT: Crap, well I put this in the wrong section.. oh well.
I really don't know what exactly this is.
But in order to play the game, Project Torque, I need to except all these things, and I don't know I should being this isn't my computer and I don't know what it does.
When I double click the .exe this comes up: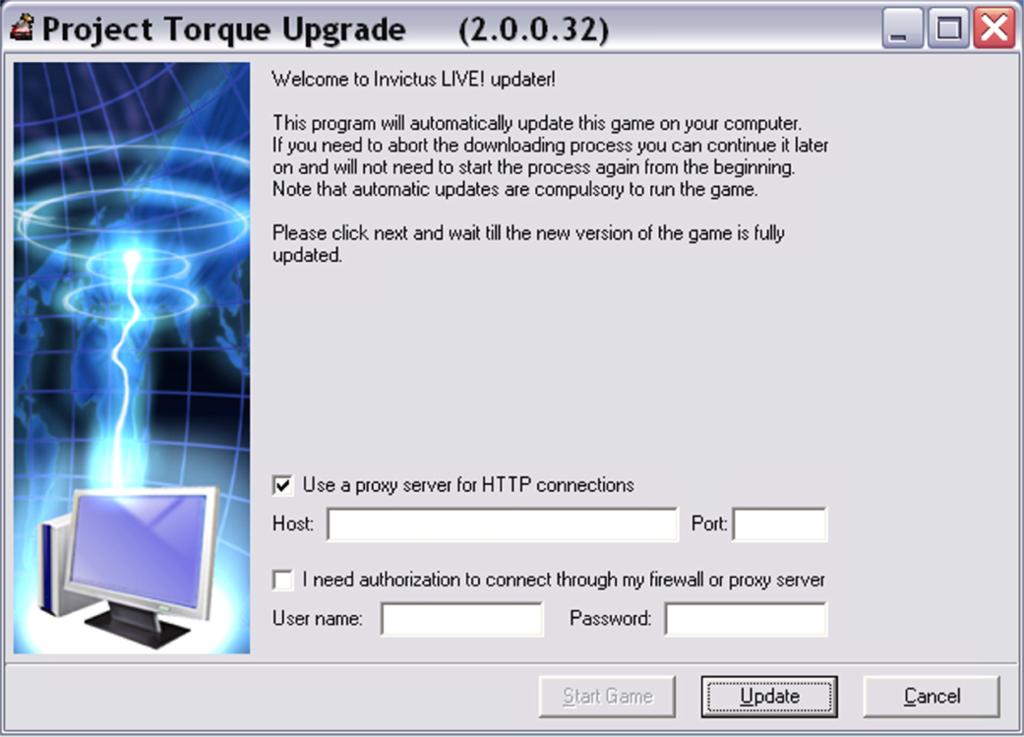 If I don't do anything for like 20 seconds this comes up:

And then obviously my firewall comes up asking if I want to Allow/Block it.
So can any of you fellas help me out with explaining when this actually is and does?
Thanks
-Apple
---
#2
12 years ago
You are crazy, sire
Oh, maybe the PT forums would help you, i smell something, its a lock.. or maybe, a moved.. =D
---
16th December 2005
0 Uploads
#4
12 years ago
you have downloaded an installer from some guys who you don't trust enough to be able to explain to you how their application works?
The icon of a lightning nukin' your screen doesn't rhyme well with the command to unblock your firewall... I say go play FH2 in the land of safe n' happy :D
---
#6
12 years ago
Nobody has bothered to move this :rofl:
---
#7
12 years ago
Proxy mostly used in a office enviroment so you should tick the " proxy server" box off. Then press update I guess and if your fiewall comes up just allow to go through the firewall.
---
19th March 2007
0 Uploads
#10
11 years ago