#301
13 years ago
Second read it, I get it now. But heck, that might need a lot of tweaking, I mean, make it rotate at a good speed and make the circle with the correct diameter, etc... Gotta think about it
---
#302
13 years ago
Well that's what I thought, it's going to take loads of tweaking. But I think that if the radius and speed on both are the same then it won't be a problem.
---
#303
13 years ago
We're just doing the map now, I'll leave the C-47 for the end probably.
---
#304
13 years ago
Any chance of some screenshots? Or isn't there anything worth showing yet?
---
#305
13 years ago
Minimap made by ACED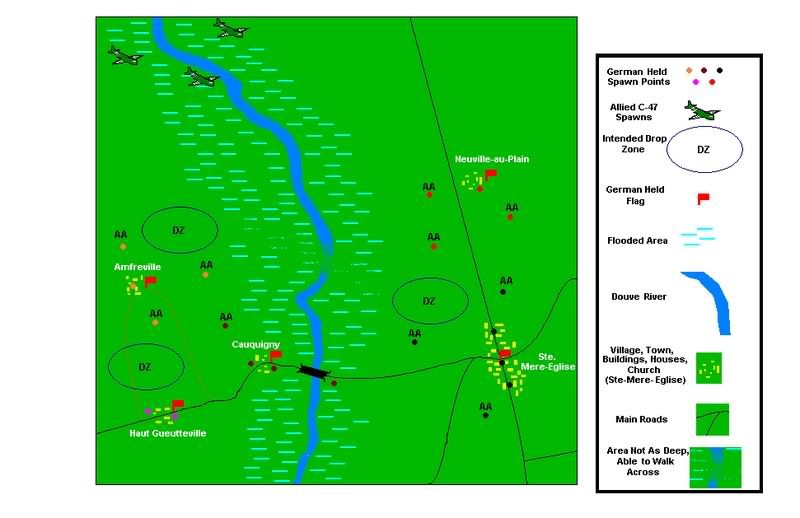 Compared to a real map
---
27th September 2006
0 Uploads
#306
13 years ago
#307
13 years ago
It's a push map. First need to cap both northern flags to be able to cap the rest. Once north flags are capped C-47 stop spawning, and gliders may spawn occationaly, just to keep it interesting. Once BOTH north flags are capped by the allies, axis can't recap. Spawnpoints will change all the time depending on which flags are capped to keep the fight more concentrated and to avoid long walks. That's the basic layout we have so far.
---