#1
12 years ago
Hey.
Well I started working on my 3rd model, but its the first real one ( if you guys saw the other two you'd be surprised that this is only my 3rd model. Yes, the others were that... basic.:)). Its a tram. I'm trying to make it look 40s-50s, whatever era you like best.
I still have much work as you will see.
Anyway, I was kinda looking for some pointers and advice on making it look more vintage. Weather it be suggesting some good tools ( I'm using 3dsmax ) or posting some good pictures ( I can't seem to find a good picture. ). So basically some good in-put would help.:)
Pictures:
Rear/right,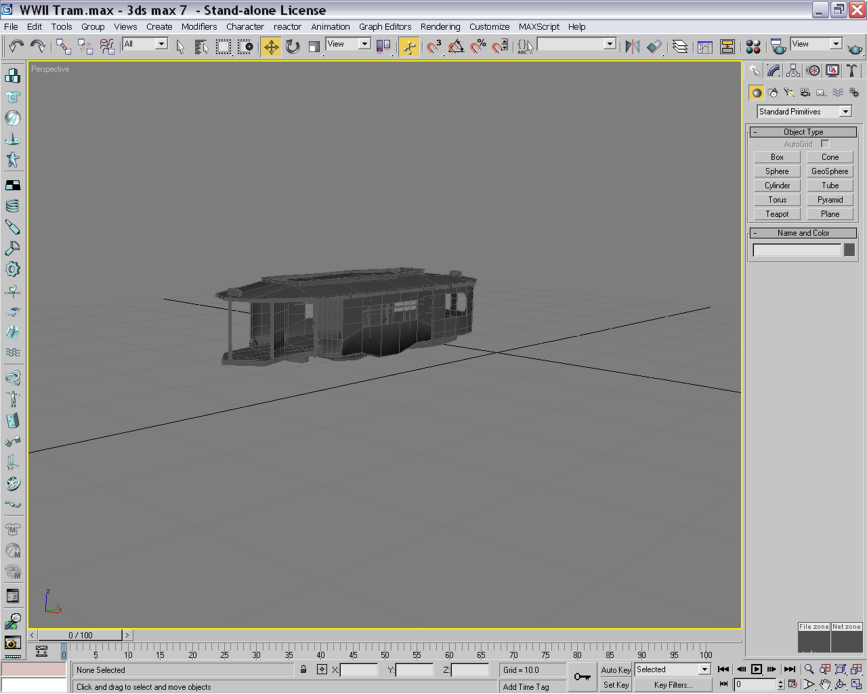 Top,
Front ( the front looks dented in this picture, but its really not).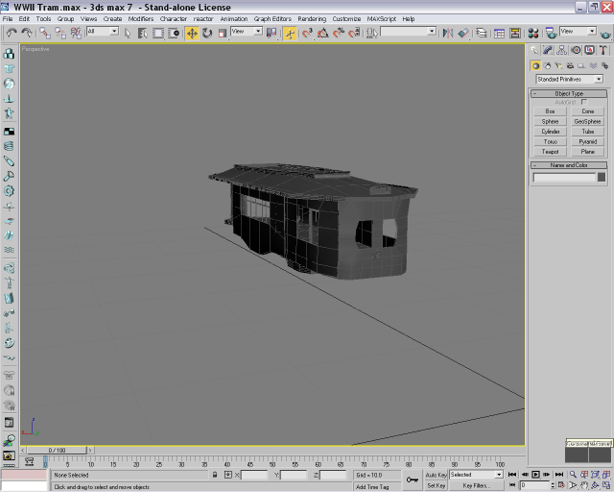 Top/angle,
---
28th August 2006
0 Uploads
#2
12 years ago
#3
12 years ago
try google image Searching LGB tram or LGB streetcar those may help
---
20th March 2008
0 Uploads
#4
12 years ago
How did you got 3DS Max? :p
---
9th December 2003
0 Uploads
#5
12 years ago
#6
12 years ago
quote=Admiral Donutz;4567254]:moved: from OT to mapping (aka editting of FH) forum. Are you making a specific tram model? If you google around a bit there should be some websites with good shots of tram museums I bet.
I just googled "tram musem" (or trammusem): Stichts Trammuseum Trammuseum Rotterdam Tramlijn Nederlands Openluchtmuseum - Wikipedia Historische tramcollectie TS Tramweg-Stichting :: Fotopic.Net
some time ago I stumbled upon a website with tens of photo's of historic trams in a Dutch city (I think it was Amsterdam or Utrecht) but I wouldn't know how to retrieve that website. :([/quote]
I couldn't find where you moved it to =p. And I'm just making like a "generic" model of one. I based the design off a few bad quality pictures I found of some 40s trams. I've got much of the interior and more of the ex-exterior done, but I may as well just post the complete tram when its done, and when I can figure out how to render something in 3dsmax to make it look purty.
---
20th March 2008
0 Uploads
#7
12 years ago
Said the guy who blamed the Dutch of only playing illegal downloads!
---
#8
12 years ago
Well all of the dutch people I know get almost all their downloads illegally.
I wouldn't say I downloaded it illegally. I'd rather say I just bought it for free.
Anyway, I'm working on a Willys Jeep as well so I guess it will be sometime before I finish the tram. Or maybe I should put more priority on the tram.
---
#10
12 years ago
Thanks. I've gotten it now to about 70% complete. I'm sorta tired of just working on that, so I've started work on the German Sd.kfz.251/1 Ausf.A. it has a large cannon on top and an MG-34 on back ( I won't be making the guns, just the mounts ). Actually, wait, let me just correct myself, its a German SdKfz 251 Half-Track instead of the one I previously said.
---